As medical technology continues to evolve, so do medical device sterilization methods. Alternatives to traditional sterilization processes, including ozone sterilization are beginning to change the landscape of the medical device sterilization industry. A recent...
read more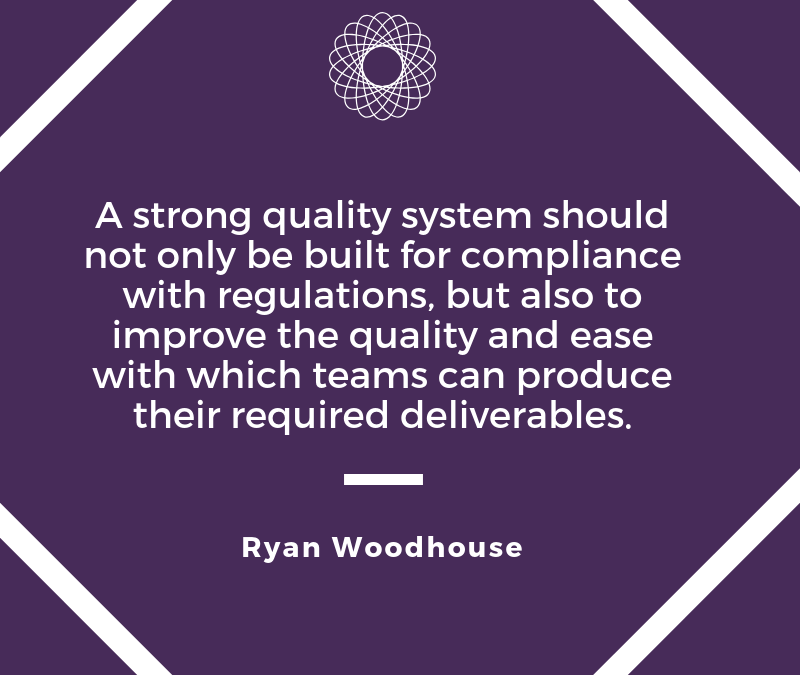 Ryan Woodhouse is Manager, Regulatory Affairs at Foundation Medicine and will be presenting twice during the 11th Annual IVD Regulatory Affairs Conference on December 5-6. Check out a sneak peak of his presentations below! Please describe your role as Manager,...
read more
FTC Social Media Regulations with Diana Morgan   Questions about social media influencers and dietary supplement claims? Clarifications on FTC regulations covering the disclosure of material connection, substantiation and liability are essential for...
read more
Combination Products Approval Operations with Art Faulkner   Art Faulkner, VP, Regulatory CMC at TG Therapeutics, is one of many distinguished presenters at this year's 4th Annual Regulatory Affairs CMC: Chemistry, Manufacturing, and Controls Conference....
read more
Working with Laboratory Benefit Managers: Tips & Best Practices Mitchell I. Burken, M.D. Associate Medical Director Genetics eviCore   Whether you're in the early stages of working with Laboratory Benefit Managers or are have more...
read more
Utilization Management: Interview with Amber Casteel and Sheila Arquette   Amber Casteel, Manager of BlueCare Authorization Services for Blue Cross Blue Shield Tennessee, and Sheila Arquette, RPH, Executive Director for the National Association of...
read more
Millennials are now the largest demographic in the United States. They have officially surpassed the baby boomers and are stirring up the food industry. The U.S. Department of Agriculture reported that millennials spend almost an hour less per week than Gen X members...
read more
The dollars spent on TV ads for drugs is constantly growing and 2017 was no different. The number from 2016 to 2017 increased by more than $330 million. To see who contributed the most to the $3.45 billion total, click...
read more
After taking a large tax cut from Trump's plan, Pfizer has decided to end research for new drugs for Alzheimer's and Parkinson's Diseases. This will  also displace 300 employees. To read more about this decision, click...
read more
Penn Medicine uses a unique approach to help their hospital succeed. A part of their approach is using video technology to enhance communication and collaboration. This technology can also be used for learning within OR suites as well as remote patient monitoring. See...
read more
CONTACT US
Q1 Productions
500 N. Dearborn Suite 500 | Chicago, IL 60654
Chicago, IL 60654
T: 312.822.8100
F: 312.873.3969
marketing@q1productions.com