7th Annual Life Science Medical Information Conference
March 2021 | Virtual Event
Pricing:
Individual modules are available for $595.
The entire course may be accessed for $1,500.
Target Audience:
Medical Information
Medical Information Specialists
Medical Affairs
Medical Communications
Industries Represented:
Medical Affairs
Optimize medical information operations through AI & automation tools, while using analytics for product message development & evolving response letters
​Benchmark ideas with MI teams to develop and deliver important product information to healthcare professionals, patients and payer organizations. Save your spot to optimize communication and outreach platforms to better reach end-users and provide critical knowledge. As companies continue to expand their global commercialization footprint and engagement capabilities advance, medical information teams and manufacturing organizations must continually explore best practices to guarantee optimized and compliant content development strategies while ensuring high levels of message impact.
The dynamic Q1 Productions virtual platform fosters a sense of collaboration. Thoughtfully designed networking features connect you with your peers beyond the capabilities of a Zoom meeting. Customize your experience and address your unique concerns during live Q&A after each session. Our commitment to industry perspectives keeps the program focused on what matters and dynamic session formats make it fun. Learning will take place in three half-day modules to maximize retention and engagement.
FAQ
Explore the Virtual Event Guide & FAQ for insight into our dynamic event platform, including technical requirements, audio troubleshooting, detailed networking steps and more. Our mobile app, Q1 Events, mirrors onsite networking experiences so you stay connected.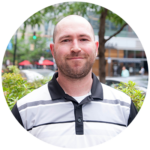 Contact:
Rob Britt, Senior Event Manager
Q1 Productions
+1 (312) 224-8773
rbritt@q1productions.com