Validation Failure: Cause, Avoidance and Recovery
Natalie Abts, Head of Human Factors Engineering at Genentech is one of the many leading speakers at the upcoming Medical Device Human Factors and Usability Conference. This two-day program takes place December 10-11 in San Diego, CA. Read on for more about Abts, what she plans to cover and why she encourages human factors professionals attend the event.
Could you please give a brief description of your background, job title and what that entails?
As the Head of Human Factors Engineering at Genentech, I manage a team of human factors engineers evaluating Genentech's medical products and drug delivery devices. I recently joined Genentech earlier this year, bringing with me the experience of working in human factors consulting. This work focused on executing and overseeing human factors activities for a wide range of medical products, most of which aimed to meet FDA standards. I have contributed to many successful regulatory approvals, and I am committed to improving the safety and usability of medical products before they reach the market. I have also conducted human factors reviews of hospital adverse events and I served as a key contributor in medical device procurement decisions for a large healthcare system. Before joining industry, I received my Master's degree in Industrial Engineering with a focus on Human Factors and Ergonomics from the University of Wisconsin.
Could you provide a short description of your session, "Understanding and Recovering from Validation Failure"?
My session will cover several case studies of validation failure I've experienced in my past work. These studies will serve as a basis for discussion of the causes of failure, how to avoid them, and how to recover when unanticipated failure occurs.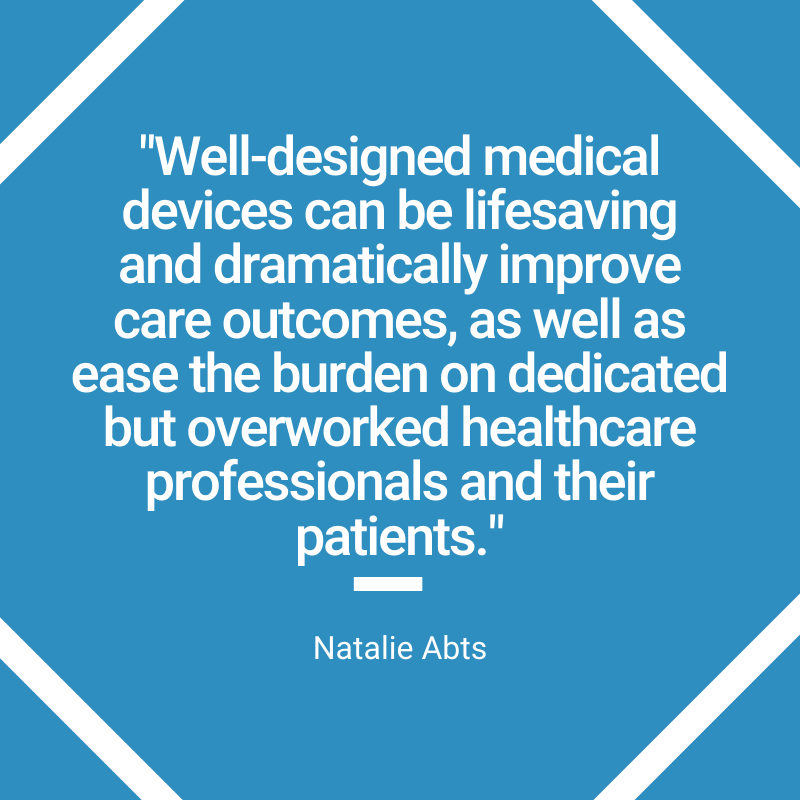 Why do you think it's important for human factors and usability professionals to attend the conference?
I think it is important for professionals in the same industry to come together and share experiences so we can be collaborative in learning from our mistakes and successes. Well-designed medical devices can be lifesaving and dramatically improve care outcomes, as well as ease the burden on dedicated but overworked healthcare professionals and their patients. While the field of device development is competitive, sharing knowledge has far more advantages than disadvantages. Events like this help us work collaboratively towards a common goal.
Participate during this session and the several others featured at the Medical Device Human Factors & Usability Conference. Reserve your spot today.
Jessica Vallee
is a Content Marketing Associate for Q1 Productions, where she is responsible for campaign planning, content development and executing marketing projects for the medical device industry in the US and EU.