Meeting MDR Expectations for Post Market Activities
​​Eric Henning from DEKRA Certification B.V. is one of several speakers presenting at the upcoming Medical Device Postmarket Surveillance & Clinical Follow-Up Conference taking place January 22-23 in Alexandria, VA. Participants will gain perspective to regulatory expectations for postmarket monitoring. Read on for more about Henning's background and what he plans to discuss.
Can you please give a brief description of your job title and what that entails?
I am a Senior Project Manager and also the Operations Manager for DEKRA Certification B.V. DEKRA Certification B.V. is a Notified Body based out of The Netherlands with worldwide offices with US locations in Philadelphia and San Francisco. In the medical arena, DEKRA is presently recognized for European Directives MDD, AIMD, and IVD transitioning to the new MDR. DEKRA also provides ISO13485 registration along with the MDSAP program.
As Operations Manager I am responsible for the running of the Philadelphia office and oversight of the Project Managers, Support Staff and Contractors. Those activities are done in my spare time. The majority of my work is reviewing design dossiers and visiting manufactures to ensure compliance with the regulations. My main focus is high risk devices such as active implants (pacemakers, stimulators, defibrillators) although I also do lower risk active and non-active devices. Often I get to work with new technology companies with devices that may not be released to the market for years but are cutting edge technology. It is a shame I can't talk to anyone about these as confidentiality is paramount. I am also not allowed to buy stock in these companies.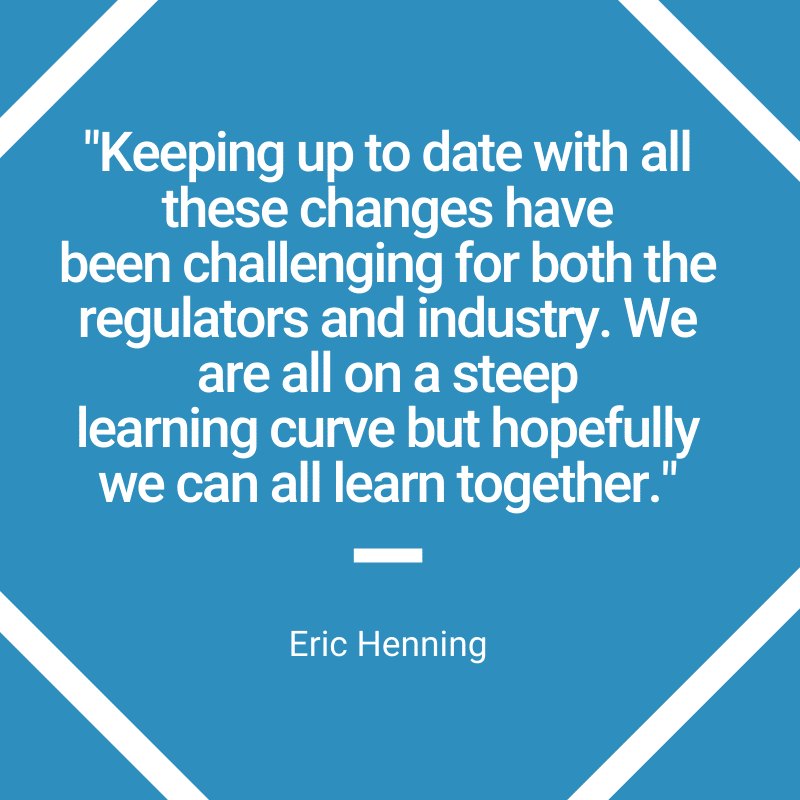 Changes in the regulations over the past few years (MDSAP, ISO13485, unannounced audits, harmonized standards) have kept us all busy. The MDR will be the next all encompassing activity for the next year or so. Keeping up to date with all these changes have been challenging for both the regulators and industry. We are all on a steep learning curve but hopefully we can all learn together.
Can you give a quick summary of what you will speak to at the program?
There has been a lot of speculation and concern over the MDR requirements for post market activities. Yes there are changes, so we will discuss the requirements and the expectation related to those post market activities.
What are 1-3 main takeaways you hope attendees learn from your session?
A) What information will be required as part of the MDR submission
B) What are PMS, PMCF, and PSURs
C) What are the expectations for legacy devices? New devices?
Why do you think it's important post market surveillance professionals attend the conference?
There is a lot of conflicting information and misinformation currently circulating regarding the MDR and post market activities. If companies are unprepared when it is time to submit for CE certification after the transition periods, they could possible find themselves without a valid CE certification and therefore not be allowed on the market.
Don't miss Henning's presentation at the upcoming Medical Device Postmarket Surveillance & Clinical Follow-Up Conference. Join us there.
Jessica Vallee
is a Content Marketing Associate for Q1 Productions, where she is responsible for campaign planning, content development and executing marketing projects for events in the medical device industry in the US and EU.