Best Practices for Adverse Event Monitoring
Jacqui Budde will be presenting at the upcoming Medical Device Postmarket Surveillance & Clinical Follow-Up Conference in Alexandria on January 22-23. Joining us from GE Healthcare, Budde will lead a small group discussion that allows attendees to share experiences and exchange lessons learned pertaining to adverse events. Read on for more about Budde, her background and what she plans to discuss.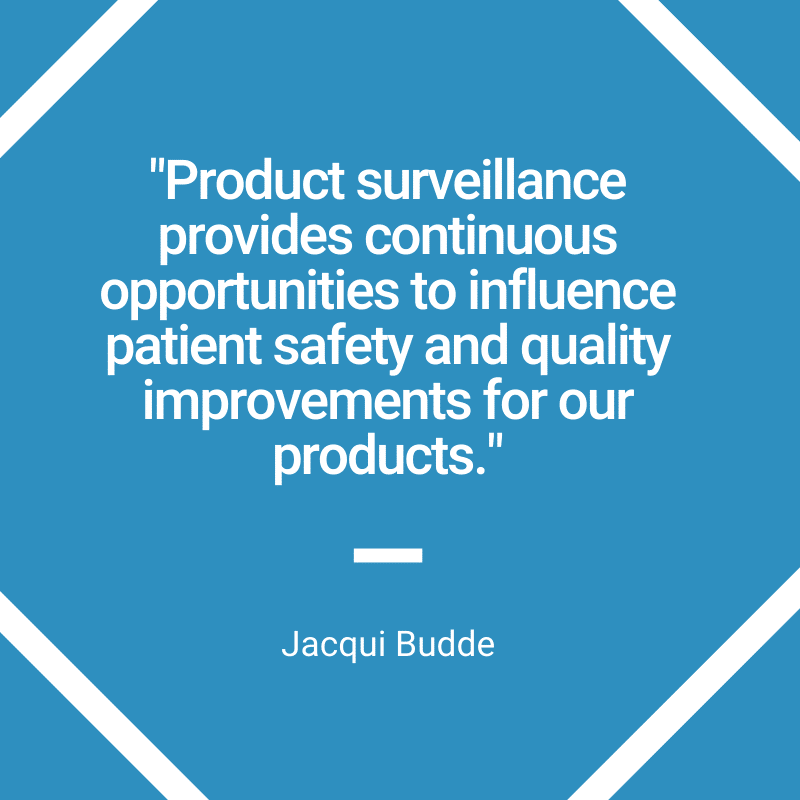 Can you please give a brief description of your job title and what led you to your position?
As Product Surveillance Director for GE Healthcare, I lead a global team of 23 engineering and clinical professionals in the Quality & Regulatory organization. My team focuses on our GE MRI medical devices and the handling of post market complaints and global adverse event reporting.
Prior to this role, I held multiple design and leadership roles in hardware and software engineering for GE. My MRI engineering experience and ability to logically solve problems is the foundation for my current role. Product surveillance provides continuous opportunities to influence patient safety and quality improvements for our products.
What is your favorite aspect of your position and the work you do?
I love my talented team and the ability to shape and expand our processes. New regulations, like China Adverse Event Monitoring, required quick interpretation and building of an in-China local team. Challenges like this turn into leadership growth opportunities for me as well as my team members…plus some interesting global travel!
What are some of the talking points you plan to pose during your small group discussion?
I will be leading the China Adverse Event Monitoring small group discussion. I plan to make this an interactive session to share experiences and best practices. Some topics include:
China complaint intake processes
Quality of information received in the China monitoring database
Methods of following up with customers/patients
Interactions and experiences with China regulatory officers
Formats and best practices for investigation responses
Case approval/rejection rates and processes
Why do you think it is important postmarket professionals attend the conference?
Conferences like this provide an opportunity to gather best practices and regulation interpretations from other post market professionals in the industry. Come with a list of questions and process challenges–and use the conference to help gather ideas and information. By active networking, you can solve complex process issues you may be struggling with, and also meet some great people!
Hear more from Budde and other presenters at the upcoming Medical Device Postmarket Surveillance & Clinical Follow-Up Conference. Reserve your spot today.
Jessica Vallee
is a Content Marketing Associate for Q1 Productions, where she is responsible for campaign planning, content development and executing marketing projects for events in the medical device industry for EU and US audiences.