Examining the Status of PLA Coding
Tami York Powell, Senior Vice President at Exagen will present at the upcoming Diagnostic Coverage & Reimbursement Conference in San Diego, CA on February 11-12, 2020. Powell is among the several distinguished presenters from the diagnostic industry who will offer expert perspective. Read on for more about her background and what she plans to cover at the meeting.
Can you please give a brief description of your job title and what that entails?
As Senior Vice President of Payer Strategy, Market Access and Reimbursement I am responsible for all things Coverage, Coding and Payment for Exagen offerings. This entails developing, aligning and executing the payer strategy for coverage and contracting, coding and pricing assessments, and overseeing our billing department to optimize revenue for the organization.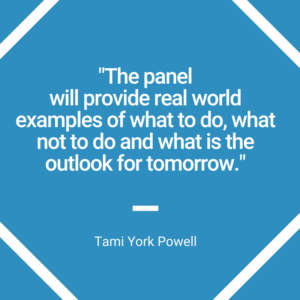 Can you give a quick summary of the panel you will speak on?
This panel discussion, 'Examining the status of PLA coding and impact on reimbursement for Diagnostics', will provide insight from company experts that are in various stages of the PLA strategy process. The panel will provide real world examples of what to do, what not to do and what is the outlook for tomorrow. As we have learned, just because there is a CPT and it has been priced does not necessary mean payment.
What are 1-3 main takeaways you hope attendees learn from the presentation?
• Understanding of where PLA coding fits today within other coding options and where it is going
• Understanding payer payment ramifications of securing/utilizing a PLA code, eg. MolDx, Local MAC, and various commercial payers
• Timelines and process for securing a PLA code
Why do you think it is important reimbursement professionals attend the program?
There is a path forward for those who understand where their product fits, what options are most appropriate and allocate the necessary resources to meet the requirements.
Participate in this engaging discussion and the other sessions featured at the upcoming Diagnostic Coverage & Reimbursement Conference. Register today to reserve your spot.
Jessica Vallee
is a Content Marketing Associate for Q1 Productions, where she is responsible for campaign planning, content development and executing marketing projects for the life sciences, pharmaceutical and food and beverage industries.