7th Annual Medical Device Postmarket Surveillance Conference
January 26-28, 2021 | Virtual Event
Pricing:
The entire course may be accessed for $1,500.
Target Audience:
Post Market
Product Surveillance
Complaints
Risk Management
Industries Represented:
Medical Device
Diagnostic
Connect with Industry Peers to Establish Operational Readiness to Comply with EU MDR, Understand Notified Body Perspectives and Requirements for Global Vigilance Reporting

Medical device corporations must treat incoming data representing feedback and complaints from patients, caregivers, healthcare professionals and hospitals with careful consideration to align with regulatory and safety reporting requirements. This combined data allows executives to analyze product performance to reveal potential malfunctions and inconsistencies for manufacturers to institute corrective action and mitigate risk. 
Join fellow postmarket operations professionals for a range of dynamic presentations on operational readiness strategies to ensure compliance with the EU MDR guidance, the impact of the MDSAP program on industry enforcement trends through the use of AI and automation tools for data mining. 
Complete with case studies, collaborative discussions and interactive networking features, the virtual program will deliver content in three half-day modules for maximized learning and engagement for all participants.
FAQ
Explore the Virtual Event Guide & FAQ for insight into our dynamic event platform, including technical requirements, audio troubleshooting, detailed networking steps and more. Our mobile app, Q1 Events, mirrors onsite networking experiences so you stay connected.
Contact: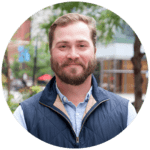 Aaron Van Dyke, Operations Director, Life Science
Q1 Productions
+1 (312) 955-0825
avandyke@q1productions.com