Behind the Scenes: The On-Site Experience
The seventh Q1 Productions: Behind the Scenes piece reflects on how the dynamic work of the team comes together and culminates in the on-site experience of a Q1 Productions conference. Learn more about what makes an in-person experience valuable below.
The most pivotal moment for any conference comes at the very end – the on-site experience during our conference program, which is the culmination of all the work done during research, development and speaker recruitment, along with the collaboration with our program faculty and sponsor organizations. One of the greatest values we can provide for all of our speakers, attendees and sponsor partners is to fully create an environment where they can not only network with industry colleagues but learn from each other and share their personal experiences. While each participant will have a personal goal or expectation of our conferences, by providing the level of quality on-site programming that we strive to offer as an organization, every participant will feel that they have had all expectations met.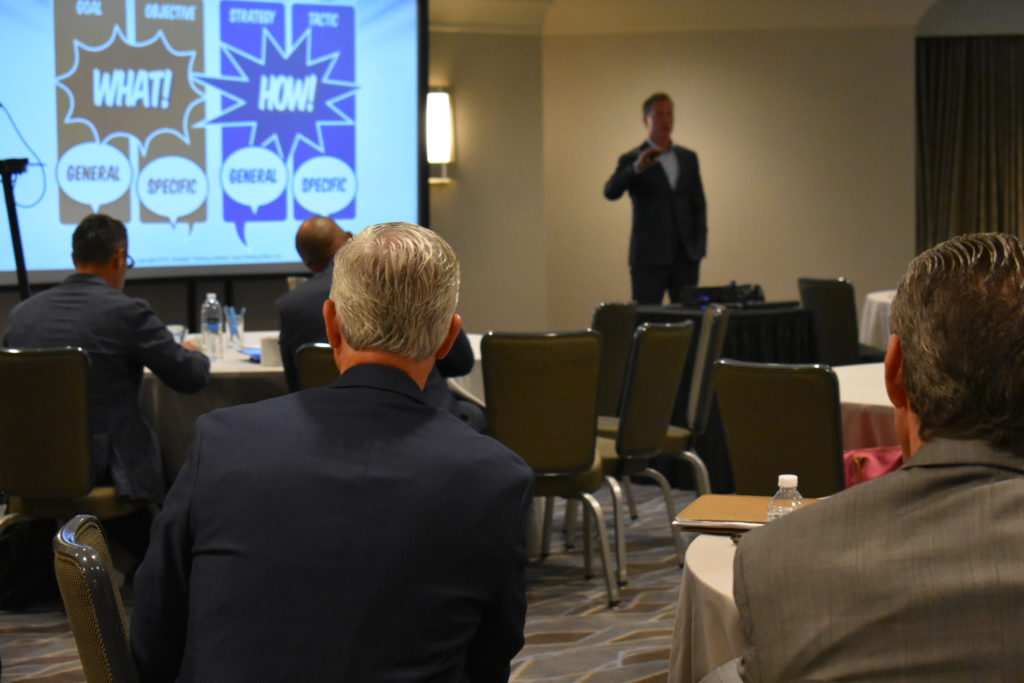 Outside of the speaking faculty and agenda topics, one aspect that is key to providing a quality experience for on-site participants is a multi-faceted venue that is close to transportation needs, amenities and dining options. Additionally, a venue that offers an eager banquet's staff and technological aid ensures a smoothly run program day to day. From making sure that all AV is set up and working properly, to providing seamless service for all of our networking breaks, lunches or cocktail hours, the banquet's team is very important in making sure all attendees are provided with the service they expect at a Q1 Productions conference.
From our tenured conference directors to our program managers, I can say that the best part of our job is being able to join everyone on-site to meet all the industry experts who we have been able to collaborate with and also meet all of the attendees who join us at the program. While our priority is to cultivate an environment for networking and learning for the program attendees, we, as program managers, also look forward to taking part in the sessions and hearing about everyone's experiences, as it helps us continue to expand and grow our programs year to year while ensuring we are consistently creating quality, relevant and timely content.
In the next post of this series, Division Director, Life Science Programs Brooke Akins covers our webinar platform, including research, preparation and best practices.
Alexia Lynch
is a Division Director for the Life Science Conference program at Q1 Productions and has been with the organization for over 9 years. She primary focuses in collaborating with executives and leaders from the pharmaceutical and biotechnology industry on a variety of areas ranging from medical affairs, managed markets and quality.
More from the Behind the Scenes