Behind the Scenes: Sponsor Management and Engagement
This sixth iteration of the Q1 Productions: Behind the Scenes series dives into our sponsors and supplier partners from onboarding to assisting them in maximizing the on-site experience. Read on to explore how we work with sponsors throughout the event cycle to ensure a positive experience. 
When I was around the age of seven, I remember my mother traveling to work conferences, which usually meant two things for us kids: mom will be gone for a few days and when she returns we would have a big box of "fun" new toys. This included stress balls, little gadgets, fancy pens and highlighters, all branded with various company names that we could not pronounce (pharma companies and drug names before the sunshine act). As I grew up and transitioned into a Conference Program Manager role at Q1 Productions, I quickly realized there was much more to supplier participation, rather than the chance to hand out "free stuff"… (Kayle Pasterz, Conference Program Manager) 
As we research each of our conference programs, our sponsorship team is also researching the many suppliers, solution providers and consultants currently offering services to support the challenges of our attendees. Not only do we aim to provide peer-to-peer learning and educational content, but also an opportunity to foster engagement with supplier partners in the industry. Depending on the conference, the number of supplier partners on each program can range from 1 to 10, providing a healthy balance to the industry collaboration at the conference.
Q1 Productions offers several engagement levels to fit the needs of our suppliers, whether they are new to the industry, testing out a new service or attending to connect with current clients, our sponsorship team creates a contract to fit their needs. Once a supplier discusses the various opportunities with our sponsorship team, our job as Conference Program Managers is to ensure the variables within the negotiated contract are met from signature to onsite execution.
To increase visibility for the supplier, we want to make sure they are branded quickly with their logo on the website and conference agenda, as well as noting their participation on the program whether that is a panel moderator, keynote presentation or chairperson. Once this information is listed properly, a lot of the interaction we have with our supplier partners is behind the scenes logistics. The following steps are taken throughout the course of our conference management cycle:
BEHIND THE SCENES:
Depending on the level of sponsorship, our team will work to provide the proper logistics and contact information to suppliers for a smooth transition from online interactions to in-person discussions. Once we receive all the necessary pre-event requirements, such as logo, company description, company attendees, presentation materials and abstracts, if applicable, we look to liaise and provide any additional information the supplier requests in a reasonable time frame.
PRE-EVENT EXECUTION:
Once all pre-event logistics have been communicated, our team is ready to assist with on-site setup, ensuring each level of sponsor is properly dispersed within a given floor plan to maximize face-to-face time with participants. If we have a large group of sponsors, our team will liaise with our Operations Manager pre-event to assign tables to the exhibiting sponsors to ensure an even distribution of suppliers on the floor, a decreased competition between one another and a smooth flow on set-up day.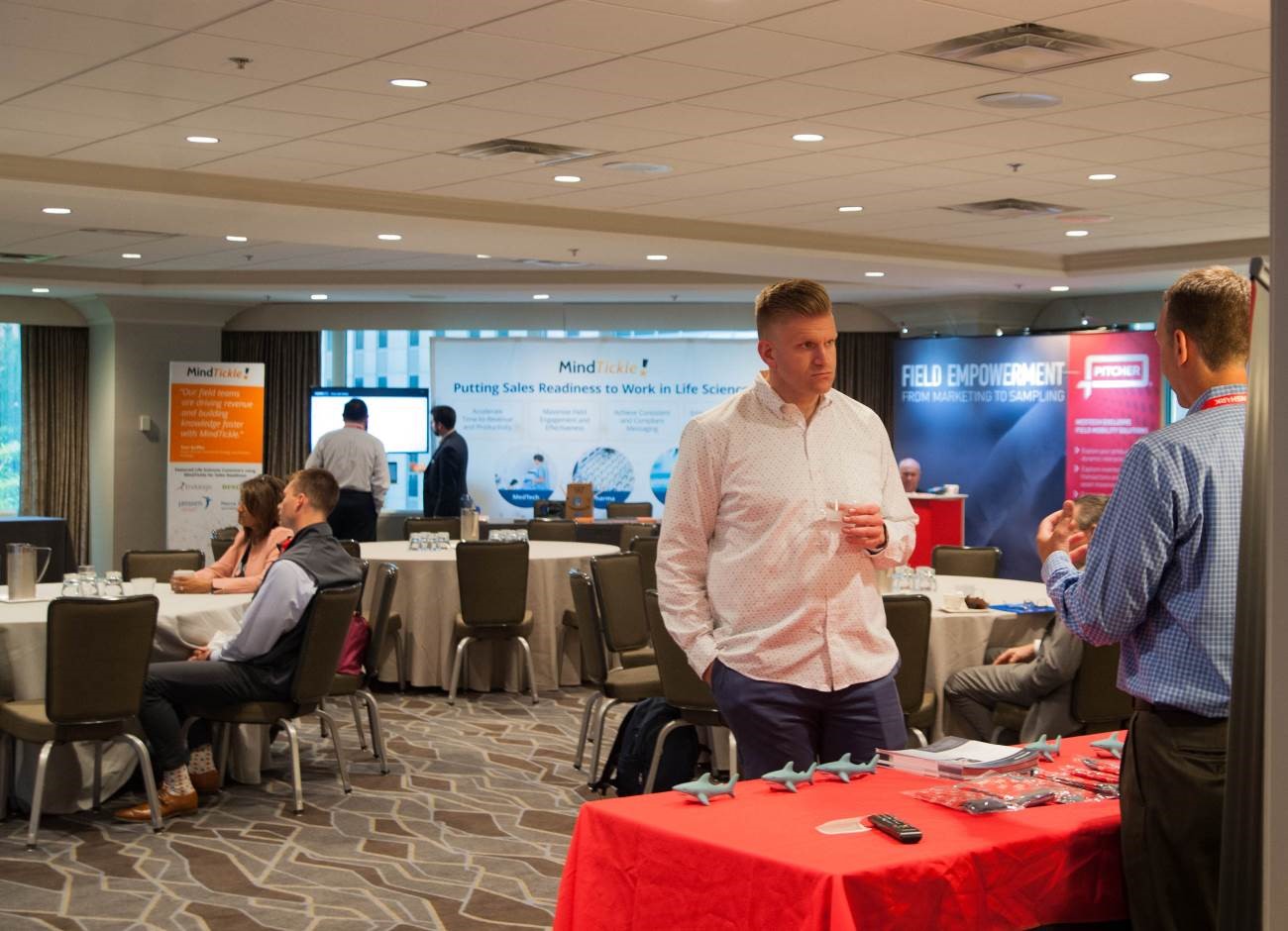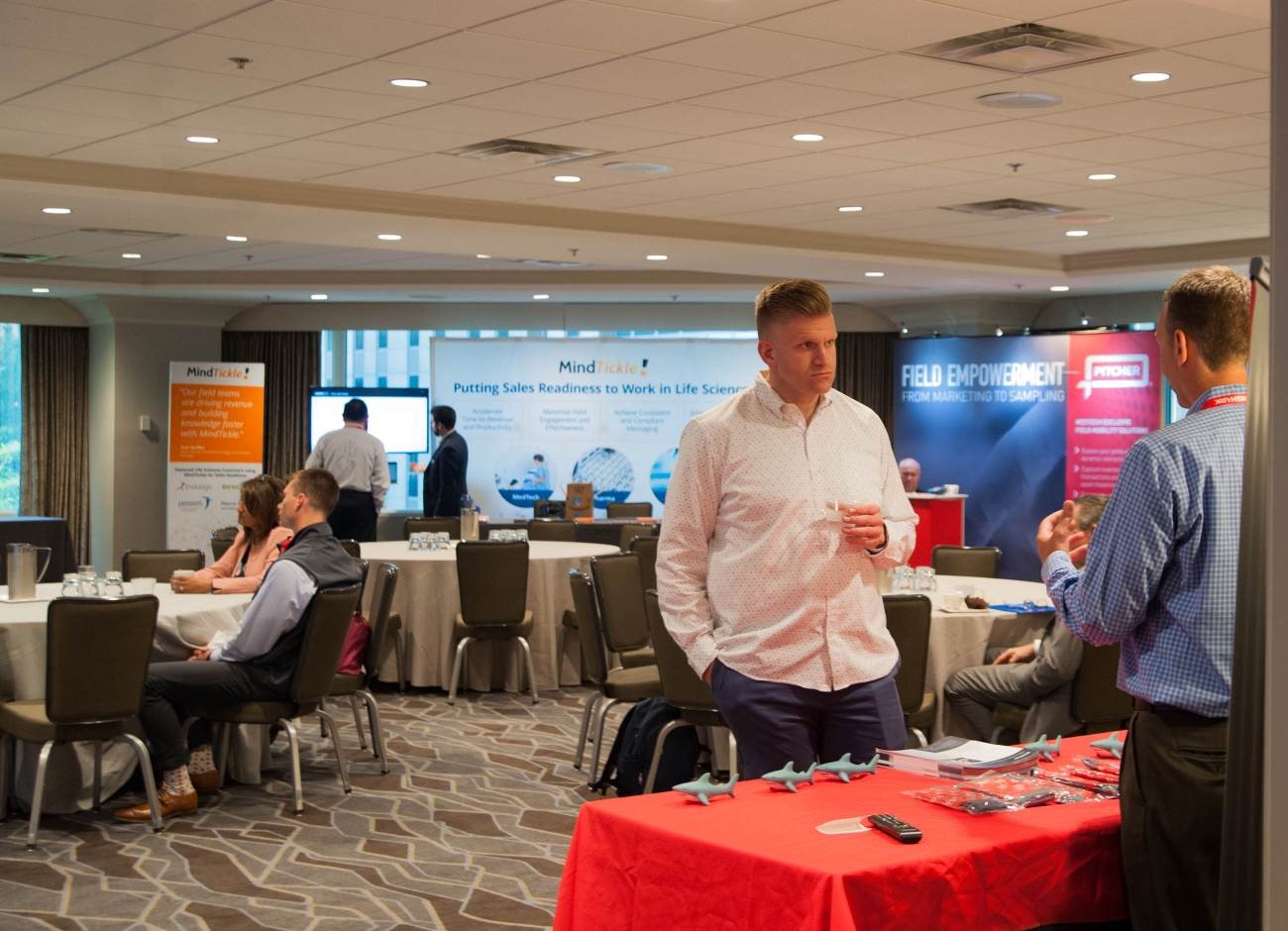 ON-SITE MANAGEMENT:
On the day of set-up, our team prepares the space by collecting all sponsor boxes and materials, placing them at the proper table for each supplier. As the supplier partners arrive, we look to connect and make introductions, show each sponsor their space and assist with any additional requests they may need, such as an extra extension cord or assistant with retrieving a monitor from the hotel. Additionally, our team collects any materials needed for the Q1 Productions folders in order to further showcase each of the sponsor participant companies.
During the program, our sole responsibility with sponsor management is to confirm suppliers are prepared for any speaking roles, ensure the space is clean and accessible by participants and make any introductions needed to attendees.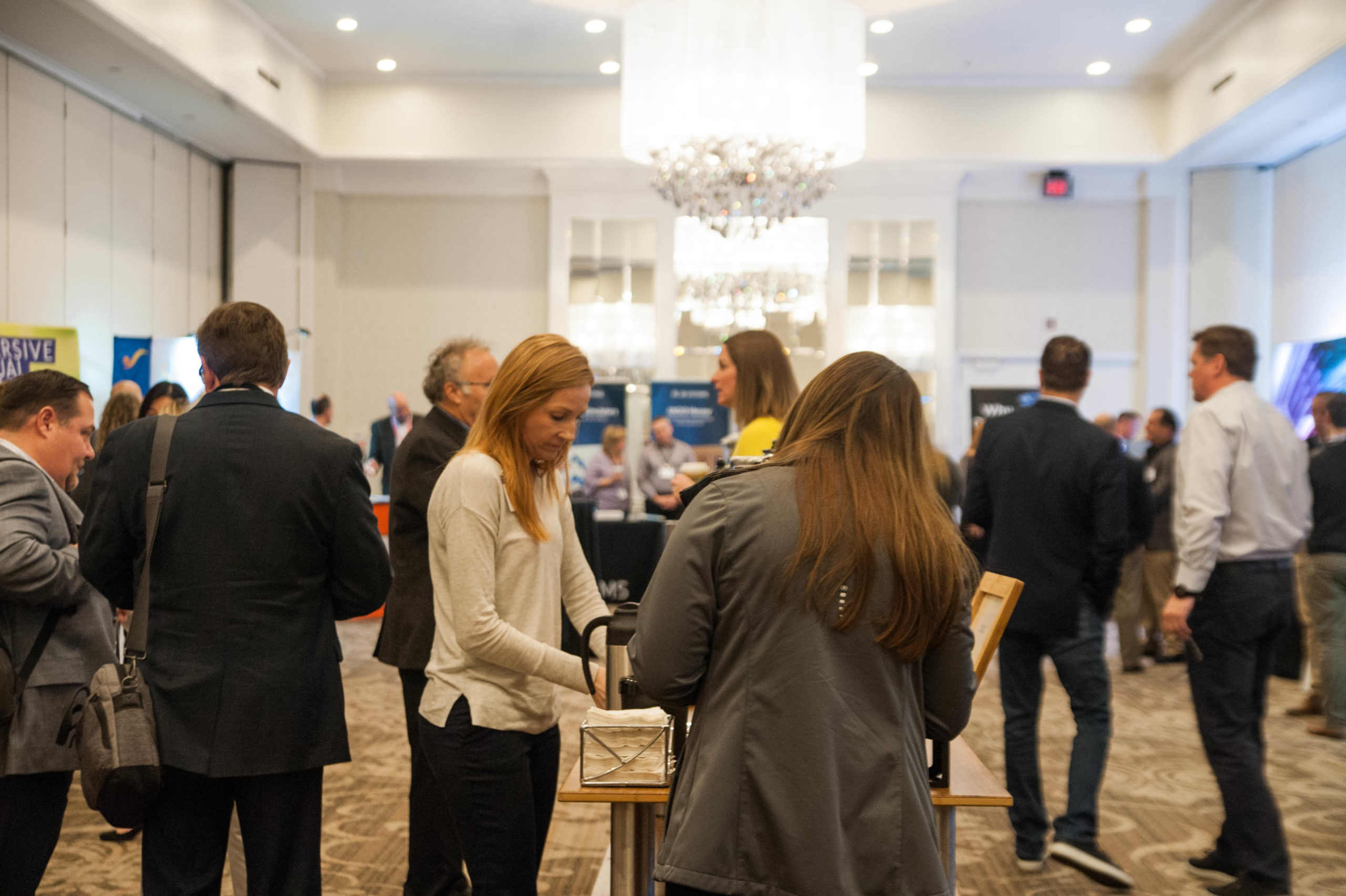 POST EVENT:
When the program has concluded and the Program Manager is back in the office, we look to update all on-site materials to be accurate and timely in case of any last minute updates, provide sponsors with updated participant lists and information and thank each sponsor for their time and participation.
We thoroughly enjoy collaborating with our sponsors and always look forward to the continued success of connecting them with the industry experts on-site! Sometimes we even get to take home a goodie or two provided by the supplier company.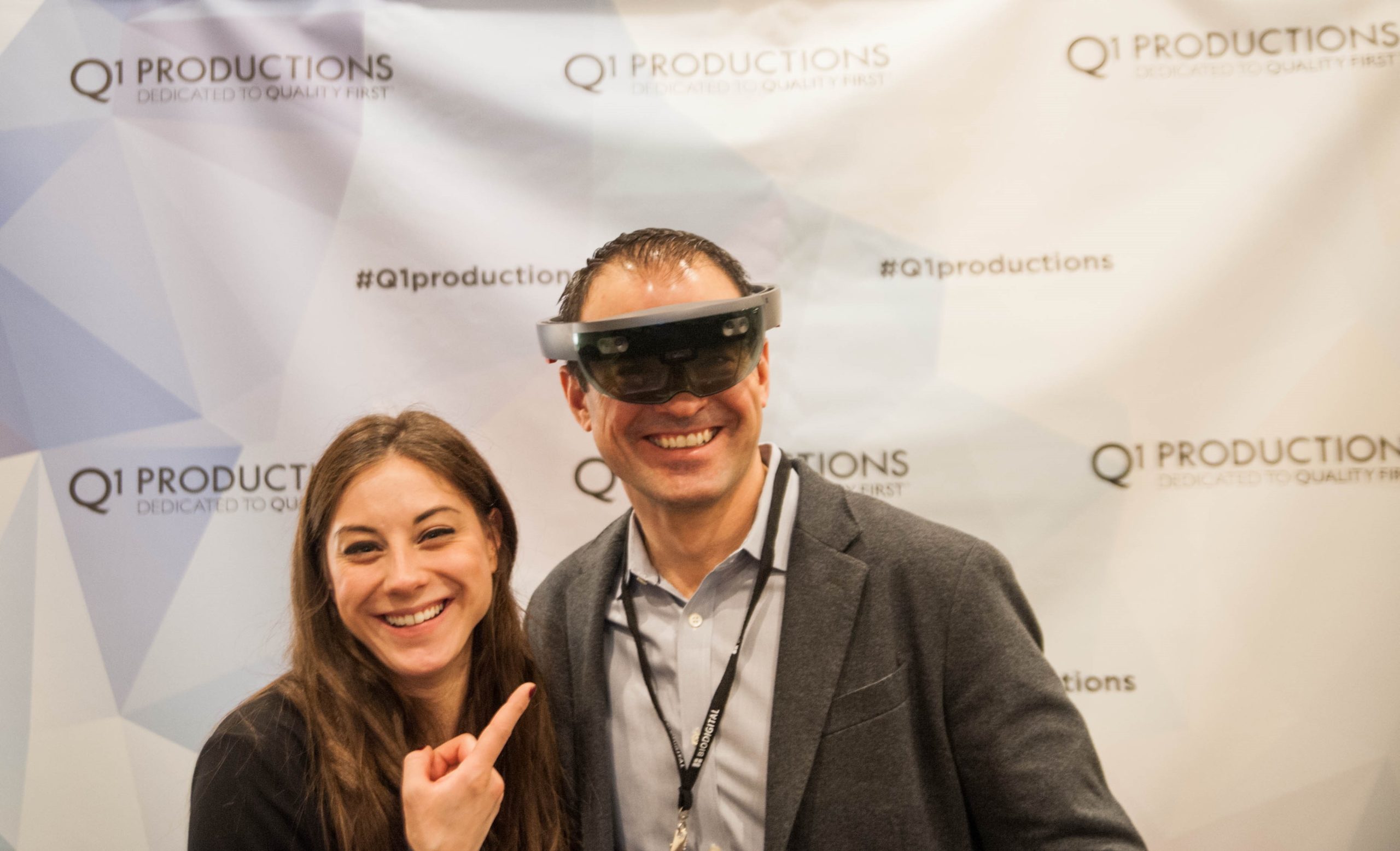 In the next post of this series, Division Director, Life Science Programs Megan Carncross will share more on how to manage a conference on-site and the challenges and intricacies of hosting a successful event.
Laura Wing
is a Senior Conference Program Manager with Q1 Productions and has been putting educational conferences together for a little over four years.
More from the Behind the Scenes