Eliminating Misconceptions of Cybersecurity
Medical devices, like other computer systems, can be vulnerable to security breaches- potentially impacting the safety and effectiveness of the device. As medical devices are increasingly connected to the Internet, hospital networks, and to other medical devices, this vulnerability becomes more prevalent. With cybersecurity breaches becoming more and more publicized, the concern around medical device cybersecurity has become more mainstream than ever.
"In the past, government regulators were not very vocal about their concerns around data security in devices. That has changed significantly over the last 18 months." Mike Kijewski, CEO of MedCrypt explained to Q1 Productions. "Device vendors need to have a well-articulated and executed security strategy to ensure that products in their development pipelines will make it to market without regulatory problems."
All medical devices carry a certain amount of risk. The FDA allows devices to be marketed when there is a reasonable assurance that the benefits to patients outweigh the risks. So what exactly does that mean? The FDA post-market final guidance was released in December, and since then they have published resources to dispel myths about cybersecurity. Here are five common myths and misconceptions the FDA wants you to know about.
Myth: The FDA is the only federal government agency responsible for the cybersecurity of medical devices.

What the FDA says: "The FDA works closely with several federal government agencies including the U.S. Department of Homeland Security (DHS), members of the private sector, medical device manufacturers, health care delivery organizations, security researchers, and end users to increase the security of the U.S. critical cyber infrastructure."

Myth: Cybersecurity for medical devices is optional.

What the FDA says: "Medical device manufacturers must comply with federal regulations. Part of those regulations, called quality system regulations (QSRs), requires that medical device manufacturers address all risks, including cybersecurity risk. The pre- and post- market cybersecurity guidances provide recommendations for meeting QSRs."

Myth: Health care Delivery Organizations (HDOs) can't update and patch medical devices for cybersecurity.

What the FDA says: "The FDA recognizes that HDOs are responsible for implementing devices on their networks and may need to patch or change devices and/or supporting infrastructure to reduce security risks. Recognizing that changes require risk assessment, the FDA recommends working closely with medical device manufacturers to communicate changes that are necessary."

Myth: The FDA tests medical devices for cybersecurity.

What the FDA says: "The FDA does not conduct premarket testing for medical products. Testing is the responsibility of the medical product manufacturer."

Myth: Companies that manufacture off-the-shelf (OTS) software used in medical devices are responsible for validating its secure use in medical devices.

What the FDA says: "The medical device manufacturer chooses to use OTS software, thus bearing responsibility for the security as well as the safe and effective performance of the medical device."
To discuss other cybersecurity concerns, Q1 Productions is hosting the 2nd Annual Medical Device Cybersecurity Risk Mitigation Conference on July 17-18 in Arlington, Virginia.  There will be regulator perspectives (FDA), security organizations (ISAO, NH-ISAC), and industry leaders coming together to provide insights on the evolving space of medical device cybersecurity. It will be a very interactive conference with solo presentations, co-presentations, fireside chats, panels, and open discussions.
Analysis & Clarification of the FDA Post-Market Device Cybersecurity Management Guidance
(Arlington, VA) – Q1 Productions is hosting the 2nd Annual Medical Device Cybersecurity Risk Mitigation Conference on July 17-18 in Arlington, Virginia. With the post-market final guidance being released in December, the content is very new and relevant to the industry's current challenges. There will be regulator perspectives (FDA), security organizations (ISAO, NH-ISAC), and industry leaders coming together to provide insights on the evolving space of medical device cybersecurity. This will be a very interactive conference with solo presentations, co-presentations, fireside chats, panels, and open discussions.
With increasingly public examples of cybersecurity breaches, the industry is under more pressure than ever to continuously identify vulnerabilities and ensure robust threat response strategies. "The concern around medical device security has hit the mainstream. When family members start asking me if their pacemaker can be hacked, I know that this has become a big issue." Mike Kijewski, CEO of MedCrypt explained to Q1 Productions "If they want to be market leaders, medical device companies will need to convince their customers and patients that they're providing the safest products possible."
Organizations currently manufacturing medical device products and working with cybersecurity, will find this conference of tremendous interest. When asked about the conference, Bill Hagestad, Senior Principal Cybersecurity Engineer at Smiths Medical exclaimed, "Last year's event was superb! The industry representation was remarkable and the chance to meet peers as well as the FDA was invaluable!" With dozens of years of combined experience specific to the device and diagnostic industries, presenters will address valuable presentations highlighting both the challenges faced by manufacturers, as well as strategies for overcoming the increasingly evolving cybersecurity community.
Industry leaders from organizations such as Siemens Healthcare, Medtronic and GE healthcare will lead solution driven, in-depth discussions about common industry challenges, providing a better understanding of how other companies are successfully furthering development plans for ISAO, NH-ISAC & MDISS, and successfully implementing cybersecurity into general design processes- ensuring technical scrutiny throughout product design.
For more information on the Medical Device Cybersecurity Risk Mitigation Conference, or any of Q1 Productions' upcoming conferences, please visit www.q1productions.com/device-cybersecurity/. You can also follow Q1 Productions on Twitter, @Q1Productions, #Q1Cyber.
This Week's Top Headlines
Posted 3/29/17
The FDA has approved the first treatment for severe multiple sclerosis. The decision came Tuesday after clinical trials showed positive results when treating patients with both severe MS and the more common form of the disease in regression. Treating both severe and mild forms of the disease, scientists believe that this may enable treatments to begin earlier and prevent more severe reactions in the future. The drug, Ocrevas, will be sold by Genentech and is listed at 25% less in cost than the nearest competing therapy. Read the full article here.
Posted 3/29/17
The UK has announced plans to fund an Antibacterial Drug Discovery Unit to act alongside the UK's existing Drug Discover Unit in the search for antimicrobial resistant drugs. The government plans to fund the unit in the University of Dundee whose Drug Discovery Unit experienced much success through partnerships with industry leaders including GlaxoSmithKline and Pfizer. The new unit will focus on finding new and replacing outdated bacterial infection treatments. Read the full press release here.
Posted 3/29/17
House Republicans pulled the American Health Care Act last week before it went to a vote in the House of Representatives. Citing a lack of adequate votes and bipartisan support, head lawmakers have indefinitely postponed the bill. Read the full article here.
Posted 3/29/17
GlaxoSmithKline and Warp Drive Bio have entered a partnership to unlock 80% of human proteins considered "undruggable." This innovation in biotechnology would enable drugs to better fight niche diseases. GSK will be bringing its DNA encoded library to the deal, ensuring a vast array of molecules. Warp Drive Bio will be offering the use of its SMART platform which enable molecules to fuse to cells and operate within them. Read the full article here.
Posted 3/29/17
After announcing another partnership earlier this month, MedyMatch has confirmed a deal with Samsung to integrate MedyMatch's artificial intelligence decision support model with Samsung's medical imaging machines in ambulances. The deal will enable emergency medical professionals to more acutely determine a patient's pre-diagnosis needs before hospital admission. This will significantly increase the ability of physicians to treat medical emergencies. Read the full article here.
Teresa Cypher

Global Administration Assistant
IBM Corporation
Teresa Cypher is currently the administrative assistant to the General Manager, Senior State Executive for North Carolina, and Senior Location Executive for IBM at Research Triangle Park, NC, one of the largest IBM sites in the world. Teresa began her career with IBM in Poughkeepsie, NY in 1981 and transferred to Research Triangle Park, NC in 1993. She has supported an executive within almost every business unit in IBM over her career. Teresa is the lead coordinator for IBM's annual Take Our Children to Work Day/Earth Day. She also volunteers at IBM's Week of Caring during the annual Employee Charitable Contribution Campaign working with local non-profits. Teresa also sits on the professional development committee of IBM's Women's Diversity Network Group.
Teresa will be one of the distinguished presenters at the Executive Leadership Support Forum: Raleigh-Durham.
Why is the Executive Leadership Support Forum important for executive assistants?
Oftentimes, we are busy preparing for or sending our executives to such events and rarely get to attend ourselves. I think it's invaluable to have a few days away from the office to hear from our peers, guest speakers, and have learning and networking opportunities.
Independently, what have you done to work towards professional development in the past?
I volunteer on IBM's Women's Diversity Network Group as part of the professional development team. I have planned many executive round table events, in-person networking outings, and technical learning sessions.
What is one thing you hope to learn or discuss with your peers at the ELS Forum?
How things compare at our companies being an administrative/executive assistant.
Tell us about a career accomplishment of which you're particularly proud.
I have 36 years in this industry and am very proud to be an assistant. I've also been the lead coordinator for IBM's Take Our Children to Work Day / Earth Day event for over 10 years.
In your mind, what is one tool you can't live without or find especially helpful in your position?
Having access to my executive's calendar and e-mail. And being able to access my e-mail/calendar on my iPhone.
Looking back, what advice would you give yourself when you were first starting your career?
Network! Meet as many people as you can in all organizations. Learn something new every day. Make yourself the "go to" person in your company. Don't be shy! Have many mentors. Be proud of what you do.
Are there any blogs, books, articles or online forums you recommend reading?
Joan Burge's Monday Motivators and the webinars offered by Office Dynamics; AdminAdvantage: DeskDemon's Magazine for administrative professionals.
How do you define success within your role as an executive assistant?
Being that one person that my executive can count on, no matter what.
Edward Engelhard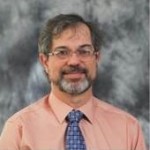 Vice President, Corporate Quality
SOLAR ATMOSPHERES
Edward Engelhard, Vice President of Corporate Quality was formerly the President of Owego Heat Treat in Apalachin, New York. The company was started by his grandfather in 1952 and is the place where Mr. Engelhard honed his knowledge for over 40 years in metallurgy, heat treating and its related quality systems.  Mr. Engelhard holds a B.S. in Metallurgy and Materials Science from Lehigh University. He is a member of ASM International and SAE International and an award-winning member of Nadcap. He has long experience in aerospace and other high value product commercial heat treating, including medical device components for the last 5 years of his tenure at Solar Atmospheres Inc.. Solar Atmospheres obtained the first MedAccred accreditation in 2015.
Edward will be one of the distinguished speakers at the 5th Semi-Annual Medical Device Supplier Quality Conference and 6th Semi-Annual Medical Device Supplier Quality Conference.
Why is the Medical Device Supplier Quality Conference important for SQA executives? 
Suppliers and their customers always benefit from the free exchange of ideas, concerns and interests in a third party setting. Suppliers gain a better idea of what their customers expect and customers come to appreciate what suppliers have to do in order to meet expectations. Events like this bring knowledge and transparency to both parties.
What is one thing you hope to learn or discuss with your peers at this conference?
The benefits of better integrated industry management of the supply base in order to produce world-class trouble-free components for medical devices.
What supplier quality initiatives are on the horizon for your team in 2017? 
Improved process validation compliance, and to add scope (brazing) to our MedAccred accreditation.
How is your team preparing for the transition to the new ISO 13485:2016? 
We are AS9100 registered and in the middle of the change to the recently released D revision. After we clear that hurdle we may visit the possibility of obtaining ISO13485 registration.
How can supplier quality teams better collaborate with suppliers?
Recognize the talent pool that exists in all good suppliers and bring them into the device or component design stage earlier in the product and process design and development phase.
This Week's Headlines
Posted 3/22/17
House Republicans released updated information regarding the recent healthcare bill, the American Health Care Act. The amendments include changes to Medicaid coverage and funding, letting the states opt for block grants versus individual allowances. The updates also included provisions specific to New York State and updated tax credit information, intended to offset the bill's costs. The American Health Care Act was released earlier this month. Read the full article here.
Posted 3/22/17
GE Healthcare has confirmed the acquisition of Monica Healthcare. The newly bought medical device company, which was once part of the University of Nottingham in England, specializes in fetal and maternal monitoring devices. GE Healthcare has been distributing Monica products in North America since 2015, and is seeking to expand its own fetal and maternal inventory with the purchase. Read the full article here.
Posted 3/22/17
Astellas has joined the likes of Johnson & Johnson, Pfizer, Roche, and Sanofi in X-Chem's DNA-encoded library. The deal will allow Astellas to expand its research capabilities to focus on rare and niche disease treatments. Astellas is the latest biotech company to see research opportunity in DNA-encoded libraries, which streamline compound identification and combination. Read the full release here.
Posted 3/22/17
Eli Lilly has released data showing ineffective drug pricing hikes in 2016. The pharmaceutical manufacturer raised drug prices an estimated 14% last year, but only gained 2.4% in returns. In comparison, a 16.3% hike yielded a 9.4% rise. The company has cited payer discounts as a possible reason for the dwindling numbers, as the average discount amounts to nearly 50% of the overall drug price. Read the full article here.
Posted 3/22/17
Xarelto, a Janssen Pharmaceuticals product, was found to be more effective in preventing reoccurring blood clots than aspirin, a recent study suggests. Under the Bayer-funded study, 1.2% and 1.5% of patients taking varying dosages of the drug experienced a reoccurring blood clot, compared with 4.4% of patients who taking aspirin. Cardiologists not involved in the global study welcomed the results, and are looking forward to continued research into affordable blood clot prevention alternatives. Read the full article here.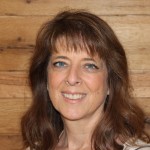 Libby Jenkins
Sr. Executive Assistant to Global Head of the Seeds & Traits division
Bayer CropScience LP
For a short time, Libby worked for various companies in support roles until she was hired at Bayer CropScience as an administrative assistant in 2008. Within 3 years she worked her way up to Senior Executive Assistant supporting the Global Head of the Seeds Division where she wears many hats including meeting facilitator and event organizer, and travels both nationally and internationally as a dedicated Senior Executive Assistant. She credits her success and quick rise to her communications background. In her role, she considers herself a bit of a therapist, mother-figure and firefighter.
Libby will be one of the distinguished presenters at the Executive Leadership Support Forum: Raleigh-Durham.
Why is the Executive Leadership Support Forum important for executive assistants?
Our roles are always changing and networking with peers is necessary to stay on top of changing trends.
Independently, what have you done to work towards professional development in the past?
Primarily, I look at different ways to develop myself, including taking facilitation courses, computer classes, even public speaking training. Diversify and get outside of that box.
What is one thing you hope to learn or discuss with your peers at the ELS Forum?
How to stay relevant in this ever changing working environment.
Tell us about a career accomplishment of which you're particularly proud.
I started from scratch. I reinvented myself, learned a new career (the one I am now in) and discovered I am tough and never too old to do it all.
In your mind, what is one tool you can't live without or find especially helpful in your position?
My computer and phone. With a boss that is mostly in Germany, there is no way I could do my job without staying connected.
Looking back, what advice would you give yourself when you were first starting your career?
Learn, keep learning, never stop learning. Don't get stale because then you are just in a job that you will come to hate.
Are there any blogs, books, articles or online forums you recommend reading?
Having a background in journalism, I try to read everything. I don't have just one go-to. Keep an open mind and look at all sides.
How do you define success within your role as an executive assistant?
This is difficult because my definition of success changes constantly. If the machine keeps running well, then I think that I have done my job successfully.
Expert Tips for Navigating the Pre-Launch Phase
Evolving complexities and increased scrutiny of the pharmaceutical industry have dictated a heavy reliance on early drug launch planning. From product research, development, and reimbursement, the first 18 months of product conceptualization can not only be the most challenging, but also the most rewarding. Successful pre-launch foundations often require experienced leaders to balance compliance with product development, and ultimately, post-launch success. To take a closer look at what a successful pre-launch foundation would look like, we turned to Dr. Yurek Paprocki. Dr. Paprocki, a veteran of the pharmaceutical industry, has led successful global product launches for industry leaders including Novo Nordisk and Eli Lilly. So, how can a drug-maker prepare for a successful launch?
Collaborate
When drug-makers begin development of new products, they must first know the problem they plan to address. This requires the use of non-commercialized information being presented to healthcare providers and payers for feedback, bringing an active voice to that specific disease. MSLs can be engaged in scientific exchange, conveying balanced medical information when answering unsolicited questions from Key Opinion Leaders (KOLs) and in turn bringing scientific insights back to the company. Third-party, independent medical education companies have been involved for a long time now in development of unbiased presentations during scientific meetings where KOLs are discussing the most recent clinical information for the benefit of practicing healthcare providers.
Communicate Cohesively
Key Opinion Leaders (KOLs) play a vital role in a successful product launch. Early in the pre-launch phase, companies need to engage in ongoing relationships with KOLs. "KOLs are central because they provide external input that can be helpful to the company in the development process. A successful pre-launch plan will include advice from KOLs as soon as clinical data is available, so the company can continue the development of the medication based on the existing clinical data," recommends Dr. Paprocki. But the technique for this communication may be just as important as the communication itself. According to Dr. Paprocki, to ensure that information and feedback is dependable and relevant, engaging a small group of KOLs early and continuing to engage that same group throughout the process is vital. "A smaller group of the same people is much better for accurate product input than several larger groups. Your group of advisors learns the data together with you and their feedback is incremental – their advice is based on earlier recommendations and full knowledge of the data. And there is no need to continuously restart the discussion from the beginning, when you have to debrief the new people."
Know Your Payer
To properly prepare for market access, Dr. Paprocki explains that appealing to payers is just as important as appealing to healthcare providers, regulators or patients. "Pharmaceutical companies will be balancing patient needs with payer limitations. We are restricted by timelines but, the latest, by phase 3 trials, you need to have a good indication of what your drug can do and if the drug makes it to the market, the payers need to have the information needed for them to reimburse it." Good patient access to the medication determines whether a product succeeds or fails. And this requires generation of data that resonate with payers, explains Dr. Paprocki, "Nowadays, we need to be developing clinical trials that not only answer the regulatory questions of safety and efficacy, but we need to figure out the way how to bring to the market effectiveness data, and other endpoints that payer will value in order to justify reimbursement. " Pricing may not affect patient demand per se, although it can ultimately affect access; payers can refuse to reimburse a product if the cost is perceived to be too high – effectively preventing patient access to needed treatments. One cannot allow for this to happen, Dr. Paprocki recommends to ensure early planning for market access.
Pre-launch planning is key to the future success of your drug. Building a strong foundation for pre-launch activities can save your team time and money and ensure an overall successful product launch. To hear more about the pre-launch phase, or to learn more about building the pre-launch road map, register for the 2nd Annual Medical Affairs Pre-Launch Strategies Conference, May 18-19, in Boston, MA.
This information is made at the request of Q1 Productions. The author, although an employee of Novo Nordisk Inc., is providing it on his own behalf. The information provided and any views expressed are those of the author and may not be attributed to Novo Nordisk Inc.
How Patient-Centered Care is Driving Innovation
An estimated 1.6 million Americans were diagnosed with cancer in 2016. Now more than ever it is important to provide better quality oncology care using innovative, cost-cutting techniques. In recent years, healthcare has taken a turn towards patient-centricity in order to ensure exceptional service at a lower cost to patients. Many oncology service providers are now transitioning to value-based care models which focus on patient-driven results. Optimizing oncology service for a patient-centric system encourages physicians to provide better, more comprehensive care at a lower cost for patients. Taking a deeper look at value-based oncology, we spoke with Dr. Linda Weller-Ferris, Vice President of the Lahey Health Cancer Institute, and key speaker for this year's Q1 Oncology Service Line Management and Optimization Conference.
Dr. Weller-Ferris explained that this new transition is a milestone in the medical community; applauding the progress, she explained, "I think it's much more focused on the patient experience. Placing the patient at the center of care and educating them and their care-givers helps emphasize shared decisions about care needs and helps physicians be more diligent in providing comprehensive service." Encouraging physicians and patients to coordinate in specific, patient-driven care creates an environment more likely to produce patient-educated and well-planned care. This may also result in reduced post-acute care. An important factor of value-based care, for Dr. Weller-Ferris, is planning and preparing.
By assessing each patient's unique risk factors, the institute is able to accurately determine which patients pose a higher risk for unplanned emergency room visits or unplanned admissions. Adequate preparation and care can greatly reduce or eliminate these unexpected costs. Dr. Weller-Ferris explains, "By preventing unplanned emergency visits and proactively managing patient care, we're being pushed into a well-structured and organized service. This preparation is reducing our costs."
Optimizing oncology care for leading executives like Dr. Weller-Ferris means using technology to get the most productivity from her staff as possible. To do this, the Lahey Health Cancer Institute turned to Mayo Clinic-adapted risk assessment model, the Elder Risk Assessment. By using this model, Dr. Weller-Ferris is able to have the entirety of a patient's data, spanning the care arch.  This is helpful for doctors and nurses at the institute to stay consistent so that the most optimal and timely care decisions are made. In this instance, if a patient calls the institute to report symptoms, doctors can quickly view the patient's care history and confidently determine the next step.
This innovation is vital to long-term patient care and can greatly reduce the manpower needed to collect, analyze, and store this information. Technology is playing a bigger role in healthcare than ever before and Dr. Weller-Ferris is taking full advantage of this. She explained that a new risk stratification and video calls will be utilized at the institute to better serve patients. In a virtual meeting with their physician, patients can discuss their most pressing needs in the comfort of their own home or office, letting the patient lead their own life. This decreases the amount of time and money a patient may spend at a visit to the institute.
However, optimizing an oncology service line requires more than innovative procedures. When streamlining service, Dr. Weller-Ferris looks to her staff the most. She explains, "Sixty percent of service costs are staffing, so we need to look at the productivity of our staff, the percentages of cancellations and no shows, and managing soft-costs like social workers or psychological resources for patients." In addition to staff productivity, Dr. Weller-Ferris is looking at her payer relationships, and the percentages of denials for care. These relationships may greatly impact the institute's revenue, and so play a critical role in cost expenditure.
One avenue Weller-Ferris will not consider is cutting any costs that will negatively impact a patient's care. She explains, "The patient, in this focused system, is receiving a comprehensive care system. We want patients to have the support they need at every angle; physical, psychological, and socially. We also want patients to be educated throughout the process about their own care, giving them the control."
Oncology care is changing. New payment models are helping industry leaders' focus on service innovation and reduced-cost, high-quality care. And this focus has become a positive model for patients, payers, and providers. To hear more from Dr. Weller-Ferris, register for the 2017 Oncology Service Line Management & Optimization Conference. This event will be held multiple times throughout 2017 in Chicago, April 10-11 and Philadelphia, May 18-19.
This Week's Top Headlines
Posted 3/16/17
Allergan and Editas Medicine have confirmed a research and development alliance under which Allergan will have exclusive access to and the right to license up to five Edits genome-editing eye disease therapies. The treatment involves CRISPR technology which edits genomes to replace or remove diseased cells. This technology is the latest innovation in eye disease treatment. The deal comes after Allergan's unveiling of their new program, "See America," last month which aims to educate about eye diseases. Read the full press release here.
Posted 3/16/17
Biosimilar and generic drug makers have voiced favor over the speedier FDA promised by President Trump. The agency will be aiming to approve more drugs than it did in 2016, when it reached an all-time high of 600 new patents. The quicker approval times may eliminate some approval costs and increase competition between generic and brand-name pharmaceutical makers, which may see reduced prices for patients and payers. Read the full article here.
Posted 3/16/17
Researchers from the Icahn School of Medicine at Mount Sanai have published their findings that iPhone apps tracking asthma treatment and symptoms presented a safe and cohesive environment for data collection. The study was composed of 7,500 U.S. candidates focused on measuring "real-world" disease patterns such as the correlation between weather conditions and disease flare-ups. Researchers concluded that the data received is comparable to traditional study results. Read the full article here.
Posted 3/16/17
Pfizer has announced the release of an antibiotic used to treat infections caused by resistant bacteria. The antibiotic, Zavicefta, is a combination of avibactam and ceftazidime and will be used for gram-negative infections, in which a rise in resistant bacteria has been traced. Clinical trials have concluded that the new drug is just effective in treating the rare, super-resistant infections. Read the full article here.
Posted 3/16/17
MedyMatch and IBM have teamed up to deliver a brain-bleed detecting system to hospitals. The system will use artificial intelligence (AI) to determine where bleeding may be present during a CT scan. This technology quickly and efficiently detects the bleeding on-site through a cloud-based system, which may prevent long-term bleeding effects including death. Read the full article here.
3 Factors Impacting the Life Science Industry in 2017
Following spending decreases in 2016 and recent regulation changes, pharmaceutical, biosimilar, and medical device companies will see many factors affecting their growth in 2017. From technological advances to purchasing power, the industry is growing steadily. Leaders are now wondering which factors may have the biggest impact on their businesses. To remove the guesswork, we've developed a list of the biggest industry trends in 2017:
Technology
The life science industry is taking full advantage of technological advancements in 2017. This includes incorporating these innovations into product creation and manufacturing to cut costs and deliver better quality products. Some companies have begun producing pharmaceuticals and medical devices with 3D printers. This includes the maker of Spritam, Aprecia Pharmaceuticals, a 3D printed pharmaceutical manufactured with a 3D printer to ensure easy use and digestion. Other companies are printing prosthetics and customized medical devices, saving thousands in production costs. Patient-focused technologies are transforming the way life science businesses are not only reaching audiences but also tailoring to those audiences.
Artificial Intelligence (AI) is making its way into the life science industry. Advancements in AI abilities mean that this technology can be used to detect and confirm a diagnosis and help plan disease treatment. This technology is all the more useful when combined with the power of user interfaces like smart phones which may see a connection between AI and disease treatment soon. These additions to the industry are making it easier for patients to connect with the companies providing their care and get involved in their own care decisions.
M&A Opportunity
Following the economic downturn in 2009, global M&A activity was reduced by nearly 20% of its pre-recession value. In 2015, however, the market experienced an increase in M&A activity and value. Following this positive trend, the 2017 market is stronger than ever. 2017 M&A activity is poised to represent a sharp increase in revenue from 2016 which saw an M&A purchase total of $200 billion in the life science industry.
The pharmaceutical and biotechnology industries may be the focus of these M&A deals. Executive leaders are seeing greater opportunities for growth in partnerships. The recent move towards patient-centricity has encouraged many companies to combine resources. This is allowing companies to enter new markets, continue niche disease research, and introduce innovative therapies sooner.  The M&A landscape of 2017 is looking better than 2016, as the life sciences are expected to be in the top three industries for partnership activity.
Life Science Spending
In 2017, pharmaceutical spending in the United States alone is expected to increase steadily from 2016. This is due to an increase in biosimilars and genetic drugs, increases in niche disease treatments, and earlier detection and treatment of diseases. This early niche treatment is expected to bolster biotechnology revenue especially as it reaches $3 billion in 2017 and continues to grow.
Medical device companies will also be seeing this growth. As many companies continue investing in minimally invasive procedure alternatives and early diagnostics, the industry is poised to grow steadily for the first time since 2015. And the more lower-cost devices are available to the public, the faster the industry will grow.
The outlook for life science in 2017 is positive. Industry predictions place life science in the top industries to thrive throughout the year. On March 23-24, life science executive leaders will meet to discuss the state of the industry and factors impacting its future for the 8th Annual Chief Executive Officer Forum in San Diego, CA. To learn more about this annual event, visit the Q1 Productions website, here.
A Q&A with Todd Zaugg
Successful training hinges on trainee engagement. Training professionals must work to ensure that trainees are relating to and engaging with powerful materials. This builds confidence and boosts retention throughout the training process. To take a deeper look at some of the challenges associated with engaging training audiences, I interviewed Todd Zaugg, Author, Sales Training Consultant, and CEO of Matrix Achievement, for his training insights.
Humans now have attention spans short than that of a goldfish. How does this impact training?
To keep the learner interested, the topic must be relevant, engaging, and should be presented in soundbite or micro-bite format.
What is the best way to engage learners?
We live in the age of "personalization." The generic "learner track" systems are outdated.  Everyone expects a tailored experience, specific to their individual needs. No two learners are the same, so their training needs to be individualized.  Fortunately, today's technology can now automate the tailored experience and allow sales people to accelerate their adoption of new behaviors.
How can I improve and validate the impact of my training?
MX Sales Coach makes it easy because the sales professional must exhibit the self-development completion of their competency focus while on a sales call with the manager.  From that experience, the sales professional and manager must agree upon the "impact" that competency had on advancing the sale and can determine economic impact.
How do I overcome the objection "I don't have time to develop?"
The answer is – you don't have the right process in place if you are struggling with this challenge. Time isn't an obstacle if you implement a simple training process.
How do I overcome the attitude of "It's just another sales training?"
Research tells us that very few attendees actually retain information they receive at sales training event. We provide sales insights that are "research based" and have been collected from interviews with "top sales professionals." The training is delivered to learners "where and how they live" rather than via onerous live training events.
If Continuous Learning is the answer, then how do we accomplish that efficiently, effectively, and within budget?
You need a simple platform that automates the personalization of the development plans and then instantaneously populates the development plan with premium content. In addition, the managers need to know how to conveniently engage the system and provide both individual and team impact.
What shift in the workforce have increased the need for this technology in training?
Baby boomers are retiring in huge numbers each day. As Millennials take their place as the largest generation in the workforce, we have to take a look at how they learn. These folks were raised with the Internet. They've had access to computers and mobile devices for as long as they can remember. Video and quick searching for answers are natural ways of life for them. We have to capitalize on their experience and use technology to meet them where they learn best.
Todd Zaugg is an author, sales performance consultant, and CEO of Matrix Achievement. Matrix Achievement Group is a boutique, global sales force effectiveness and performance improvement consulting firm, and a sponsor for the 2017 Medical Device & Diagnostics Train the Trainer Summit. This event will focus on equipping today's trainers to deliver powerful and engaging training programs.
Anne Belote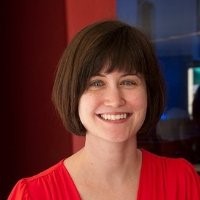 Executive Assistant to the Vice Chancellor for Student Affairs
University of North Carolina at Chapel Hill
Anne Belote currently serves as the Executive Assistant to the Vice Chancellor for Student Affairs at UNC-Chapel Hill. She considers strong relationships and aligned values with the executive team as the keys to her success. Her path to becoming an executive assistant took several twists, from working with economic statistics to career advising for college students to administrative support. A position she pursued simply for a change of pace led to the realization that the executive assistant role is an ideal match for her skills and abilities. This is her first executive assistant position, but she expects to stay in this field for many years to come.
Anne will be one of the distinguished presenters at the Executive Leadership Support Forum: Raleigh-Durham.
Why is the Executive Leadership Support Forum important for executive assistants?
Executive assistants are extremely busy and focused on others while working. We do build relationships within and outside our organizations through our work, but there is not a lot of time for networking or learning exactly how other EAs are getting their jobs done. The forum is a chance to take a step back and look at the bigger picture of the career field, learn about new tools, and connect with new people for the sole purpose of focusing on our own development.
Independently, what have you done to work towards professional development in the past?
Reading articles about career development and industry issues for higher education.
What is one thing you hope to learn or discuss with your peers at the ELS Forum?
I've worked almost exclusively in higher education, so I most want to learn about being an executive assistant in different settings/industries. I'm particularly interested in learning more about being a virtual assistant.
Tell us about a career accomplishment of which you're particularly proud.
I'm currently in my first executive assistant position. I'm proud of a making a nearly seamless transition into the job which was at that time a new role for me, in a new institution, in a new state.
In your mind, what is one tool you can't live without or find especially helpful in your position?
The cell phone. Being able to communicate via text has been essential in my position. I do wonder though how my job would be different without the assumption that people can be reached at all times.
Looking back, what advice would you give yourself when you were first starting your career?
I had two completely different careers before working in administrative support, but I don't know that I would change anything. I learned important things at every step and detour. My advice: Trust yourself – you'll get where you need to go.
Are there any blogs, books, articles or online forums you recommend reading?
Ask A Manager, an advice blog by Alison Green. Her blog has taught me a lot about what a good manager looks like and is looking for in employees.
Chase Hensel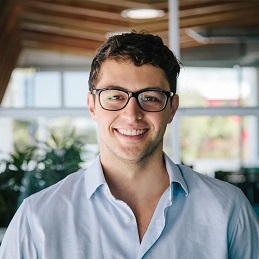 Co-Founder & CEO
WELKIN HEALTH
Chase is the CEO and co-founder of Welkin Health, a digital therapeutics platform that helps organizations run effective longitudinal care programs. He oversees all initiatives across business development, sales operations and other corporate functions. As a configurable software platform, Welkin Health improves chronic disease management by leveraging patient-provider relationships for partners including Humana, Roche and Nevro. Investors include Rock Health and Thrive Capital.
Chase will be one of the distinguished speakers at the 8th Annual Life Science Chief Executive Officer Forum.
Why is the 8th Annual Life Science CEO Forum important for C-suite executives?
I'm looking forward to attending this forum to learn and share the latest updates and innovations from those in the pharmaceutical, biotech, medical device and diagnostic industries. By participating in this forum, we hope to gain insight on how we can better serve our customers while navigating regulatory demands, pricing and reimbursement challenges as well as changes in the market and political landscape.
What is one thing you hope to learn or discuss with your peers at the forum?
I hope to learn from others at this forum about which new methods or technologies are driving innovation in care within the Life Sciences industry, and what components are missing from those innovations. That way, we can learn how to better serve our partners within the Life Sciences to accelerate growth and value creation.
What company initiatives are on the horizon for your team in 2017?
Welkin Health's initiatives in 2017 is to grow our business partnering with life sciences companies to provide adherence programs for those managing chronic disease. We believe in the power of human relationships and coaching to foster the lifestyle changes necessary to improve health with a chronic disease over lifetimes. We'll be expanding our partnerships to better serve patient populations in a variety of chronic diseases, including diabetes, chronic pain, chronic heart failure, addiction and more.
What do you believe are the 3 biggest factors impacting the life science industry today?
Available and developing technology: Connected medical devices, with the ability to transmit real time health data, such as blood sugar levels, is a game changer for at home health monitoring. For people who need this vital information in a timely manner, such as those with diabetes, incorporating this data with a health coaching program will give patients the education and support they need to take action and better manage their health.
Market changes and incentives: The shift toward value based care, and the emphasis on improving health outcomes, as opposed to providing medical services, is changing how life sciences companies are incentivized within the healthcare ecosystem, and how they do business with payers and providers. With increased accountability for improving health outcomes, life sciences companies that can demonstrate their product and adherence programs result in better health outcome measures will win more contracts and drive better health for patients.
Healthcare policy: Obviously, there's a lot of uncertainty around healthcare and what it'll look like under the new administration. It remains to be seen how providers, hospital systems and life sciences companies will interact with revised incentives and policy changes.
What are the greatest opportunities for life science companies over the next 5 years?
The greatest opportunities is for life science companies to leverage both technology and proven health coaching programs to improve health outcomes.
From a leadership standpoint, where do you draw your inspiration?
I look up to Laszlo Bock, Google's former HR director, on being extremely mindful and deliberate when growing our company team and building our workplace culture. We at Welkin Health believe our employees are our most important resource, and we consciously develop a culture of trust, transparency and kindness. We've found that these qualities are a great benefit, and encourage employee engagement, create excitement over our company mission to improve the lives of those with chronic disease and produce a tightknit, growing and flexible workforce. I love going to work because of the incredibly bright, energetic and committed people we work with who bring their all every day.
If you could describe your company in one word, what would that be?
Empowering. We at Welkin Health enable our partners to provide valuable health coaching as adherence programs for those managing complex chronic diseases. As a result, our work manifests in better education and support for patients with diseases like diabetes, chronic pain, and other conditions, to live happier and healthier lives.
Mark Throdahl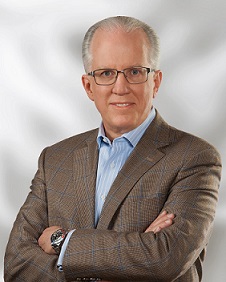 CEO
OrthoPediatrics Corp.
Since 2011, Mark Throdahl has been President and CEO of OrthoPediatrics Corp., the world's only manufacturer of orthopedic surgical implants for children. Founded in 2007, OrthoPediatrics has developed 19 FDA-approved surgical systems and enjoys a growth rate exceeding 30% annually. Throdahl was formerly Group President of Zimmer Biomet, a worldwide leader of adult orthopedic implants. From 2001 to 2007 he served as Chief Executive of Consort Medical plc in London, a public British company which is a leader in medical devices for inhaled drug delivery.  During a 13-year career at Becton Dickinson & Co., he served as Senior Vice President, President of the Drug Delivery Sector, and President of Nippon Becton Dickinson in Tokyo, Japan. Throdahl is a graduate of Princeton University and the Harvard Business School.
Mark will be one of the distinguished speakers at the 8th Annual Life Science Chief Executive Officer Forum.
Why is the 8th Annual Life Science CEO Forum important for C-suite executives?
Being a CEO is a lonely job, and it is hard to gain new perspectives from colleagues in the same company. So I always learn a lot from exchanging ideas with C-suite leaders in different organizations.
What company initiatives are on the horizon for your team in 2017?
Maintaining a 30% growth in a cash constrained environment is our challenge. Accelerating product development and deepening selling skills are two key initiatives for this year.
What are the greatest opportunities for life science companies over the next 5 years?
OrthoPediatrics is in a position to make fundamental contributions to treating deformities and other orthopedic conditions in children throughout the world.
This Week's Top Headlines
Posted 3/08/17
Earlier this month, the US FDA and multiple EU drug inspection agencies released amendments to the Pharmaceutical Annex of the 1998 U.S.-EU Mutual Recognition Agreement. Under the new agreements, regulatory agencies are now able to use information gathered from mutual inspections, streamlining approval processes. Also included in the agreement are standardized approval procedures which eliminate miscommunication between agencies. This cooperation represents three years of collaboration n from both the United States and the European Union. Read the full article here.
Posted 3/08/17
The Trump administration this week revealed its long-awaited healthcare bill. The law, which retains some popular aspects of its predecessor, was introduced to congress on Monday as a means of repealing and replacing the Affordable Care Act. Included in the healthcare bill are provisions for pre-existing conditions, insurance premiums, and Medicaid expansion. The new act is being referred to as the American Health Care Act, or the AHCA. Read the full article here.
Posted 3/08/17
Velano Vascular has secured funding to begin commercializing its line of needle-free blood drawing device. The company secured FDA funding for the device in February. The device allows for medical professionals to draw blood without using a needle, as needle-induced blood drawing is one of the most common invasive medical procedures. This device will allow patients medical needs to be attended to while also maintaining non-invasive comfort levels. Read the full article here.
Posted 3/08/17
Merck & Co. has announced plans to incorporate technology and patient wellness into a user-friendly interface. Syncing patient information with Amazon's voice-enabled home system, Alexa, Merck will offer diabetes patients an alternative outlet to track treatment and progress. This proposal comes a home systems rise in popularity and ability. Read the full article here.
Posted 3/08/17
OncoCyte has begun preparations to launch liquid biopsy tests this year. This announcement comes after a 300-person study has confirmed the validity of the liquid biopsy. The biopsy's correct detection rate for lung cancer was 90% and 62% for benign nodules. The innovative diagnostic will prevent invasive biopsy procedures from being necessary, and will also be the first liquid biopsy for the use of confirming a cancer diagnosis.  This was the second study executed to confirm the abilities of the biopsy, as Wistar had previously tested the biopsy. Commercial rights were handed over to OncoCyte from Wistar in January.  Read the full article here.
On March 6, the Republican Party released its legislative plan to repeal and replace the Affordable Care Act, more commonly referred to as Obamacare. The GOP explained the purpose of the bill stating, "We're delivering on our promises to repeal and replace Obamacare with President Trump's proposed health care reforms."
What healthcare is going to look like under Trump's administration has been a source of uncertainty in the industry. While this bill leaves many questions unanswered, such as if the plan will allow people currently covered to keep their coverage and how much it will cost, it does answer many questions about the similarities and differences between Obamacare and what many republicans are calling the American Health Care Act, or AHCA.
SIMILARITIES
Pre-Existing Conditions Will Still Be Covered
Under the Affordable Care Act, insurance companies are required to cover pre-existing conditions. This is still the case.
Adult and College Aged Children Will Still be Able to Remain on Parents' Plan Up to 26
People who are under 26 years old can stay on their parents' health insurance plan under both the Affordable Care Act and the American Health Care Act.
There Will Still be No Lifetime Cap
Before the Affordable Care Act many plans set a lifetime limit, a maximum dollar amount that were covered in the plan. The ACA prohibited this, and it is still prohibited under the AHCA.
There Will Still Be Tax Credits for People Who Buy Insurance
The AHCA includes an advanceable tax credit, but it is based on age and family size rather than income level.
DIFFERENCES
Insurance Will No Longer be Compulsory
The plan eliminates the individual and employer mandate penalties. This means people will no longer be fined for lack of insurance, and large companies do not have to pay if they do not offer insurance to their employees. However, the plan allows for insurance companies to charge if a person was uninsured for 63 continuous days during the previous year.
Medicaid Expansion Will Stop
The ACA's plan to grow Medicaid is being halted. Along with other limitations, new enrollment freezes in 2020.
"Abortion Funding" Is Restricted
Any facility that offers abortions will not receive federal funding. This includes defunding Planned Parenthood.
Taxes on the Health Care Law Would Be Repealed
The plan removes the taxes on prescription drugs, over-the-counter medications, health-insurance premiums, and medical devices that the ACA used to pay for their plan.  The plan will get funding from somewhere else. The GOP House Website explains, "We are still discussing details, but we are committed to repealing Obamacare and replacing it with fiscally responsible policies that restore the free market and protect taxpayers."
Insurance Plans Would No Longer Have to Cover Basic Care without Exclusion
The AHCA eliminates what the Obama administrations called "essential health benefits"- or the requirement for insurance companies to cover basic care without exclusion. The AHCA allows limited policies that are only in case of major illness or injury.
THE FUTURE
There are a lot of questions up in the air about the future of health care under the Trump Administration. All that can be concluded for sure is that change is coming. To stay up to date on new rules, regulations and policies under the new administration, medical industry leaders can gather at conferences or join our mailing list for regular updates.
Check out our upcoming DEVICE AND DIAGNOSTIC LABELING CONFERENCE and our 6TH SEMI-ANNUAL MEDICAL DEVICE PACKAGING CONFERENCE for a comprehensive and interactive program through a series of case studies, panels and group discussions facilitated by industry, regulatory and end-user perspectives.
Deanna Williams is the Senior Executive Assistant to David Clark, President of Television, for The Weather Channel Network. Deanna is a results-oriented, hands-on professional, with extensive experience executing confidential executive support, and communications that reflect the company's vision, mission and strategic initiatives. While also being a trusted administrator to C-level executives and directors within The Weather Channel Network, Deanna coordinates and manages all aspects of David Clark's professional world. This entails everything programming, strategy, and operations related for the television network, including live and long form programming. Her experience includes a successful company-rebranding launch for not only The Weather Channel, but also The United Parcel Service (UPS), where Deanna was a C-suite Executive Assistant, to the Chief Sales, Marketing and Strategy for 6 years.
Deanna will be one of the distinguished presenters at the Executive Leadership Support Forum: Atlanta.
Why is the Executive Leadership Support Forum: Atlanta important for executive assistants?
The ELS Forum is important for Executive Assistants because it gives us an opportunity to bring our peers together under one roof and learn from each other. Teach each other methods or systems that we may not be using that could potentially work for us in our workspace. The ELS Forum is an opportunity to help us all individually work towards bettering ourselves in our current roles by learning new technologies and seeing what else we can do to better support our executives.
Independently, what have you done to work towards professional development in the past?
Independently, I am always looking for new ways to sharpen my skill set. Whether it is taking development classes, online classes or attending seminars, I am constantly trying to find new ways to stay abreast of new and innovative ideas and technologies.
What is one thing you hope to learn or discuss with your peers at the ELS Forum?
At the ELS Forum, I hope to learn different ways to prioritize from my peers. Being around so many highly skilled executive assistants will be an advantage in learning new tricks of the trade.
Tell us about a career accomplishment of which you're particularly proud.
There are too many to name, however one accomplishment that I am particularly proud of is the relaunch of The Weather Channel. The network took a full makeover, with a new look, a new sound, new mobile app, and a new state of the art studio. Working tirelessly with my executive and his peers was more than exciting and a great add to my resume. This made relaunch #2 for me with a major brand (UPS was #1).
In your mind, what is one tool you can't live without or find especially helpful in your position?
One tool that I CAN NOT live without is my calendar. Scheduling my executives' entire world would not be quite right without proper use of my calendar.
Looking back, what advice would you give yourself when you were first starting your career?
I've learned in this career to "Never take it personal". Our executives and their peers have the world on their shoulders. They have a lot riding on the decisions that they make and sometimes it may make them antsy or moody. Just know that the high energy and attitudes are temporary. We have to deal with several personalities as an Executive Assistant. We also have to manage those attitudes, sometimes to protect our brand. That is our job…to be a miracle worker with a smile

Are there any blogs, books, articles or online forums you recommend reading?
I would recommend everyone read Stephen Covey's "7 Traits of highly effective people". It is still one of my favorite reads. It teaches you how to be more productive. A few of the habits that it teaches you are to be "Proactive and to "Put first things first" by executing on your most important priorities. If you have not read it, you definitely should.
How do you define success within your role as an executive assistant?
Success for me in my role is assuring that my executive is successful. Assuring that he is able to put his best foot forth and maximize his time in his role. That he is able to work uninterrupted and seamlessly when he is inside or outside of the office, but especially while he is traveling, and is able to spend quality time with his family. That, to me shows that I am successful in this role.
How the FDA Data Integrity Draft Guidance is Affecting the Pharmaceutical Industry
Data integrity, as part of an automated production system, is an important factor for the success of a pharmaceutical.  Inconsistencies in data compliance can deny vital information from government agencies, payers, and patients. The pharmaceutical market has seen many drug makers letting compliant data collection and maintenance slip through the cracks in recent years, necessitating FDA warnings. As a result of recent cases of data collection negligence, the FDA has issued warnings to a number of pharmaceutical manufacturers.
As many as 21 warning letters were issued by the FDA in 2015 to pharmaceutical manufactures. In response to these violations, nearly one year ago, the agency released the FDA Data Integrity Draft Guidance. The data guidance provided a clarification on earlier regulations and suggestions for easier regulation compliance. So, now, one year after its release, is the FDA Data Integrity Draft Guidance making a difference in pharmaceutical production?
The new guidelines have clarified the FDA's position on data reporting: all data must be correctly collected and analyzed for any product. By reporting the entirety of data collected, companies can produce more reliable products.
Earlier this year, a pharmaceutical company based in Japan was warned for the production and commercialization of drugs based off incomplete data, the company having used specific testing results. The warning letter to the Japanese manufacturer explained was explained as a result of failure to divulge multiple test results and a failure to maintain electronic records for data uniformity and tracking. One solution to this may be to implement Manufacturing Execution System (MES) data collection and maintenance programs. Utilizing an MES can easily track and record all production data, ensuring comprehensive test results. The new clarification of exposing all data means that the information not divulged by this company could hurt its chances of FDA approval, market access, and, ultimately, drug success. In another recent warning letter, to a China-based manufacturer, the FDA uncovered that the company was devoid of a quality unit. In this instance, the data coming from this company was not fit for US acknowledgement without specific, documented quality control procedures. To combat this issue, the FDA recommends separating quality and production responsibilities to ensure that each task is specifically assigned. This greatly reduces the risk of quality manipulation and streamlines FDA compliance.
Another solution to ensuring separation and compliance in production procedures is MES validation. Validating MES programs guarantees that specific duties are performed in a regulatory fashion. The FDA recommends that in addition to MES validation, pharmaceutical manufacturers provide distinct user controls under the program to assign and track task progress.
After the release of the data guidance in April, the FDA sent 50% more warning letters to pharmaceutical manufacturers throughout 2016 than in 2015. This could be attributed to a myriad of reasons, one being that the data guidance was only released in April, giving drug makers little time to completely reform MES and production procedures in the proceeding eight months. And during these months of change, companies were no doubt experimenting with their manufacturing to find the right avenue for their production needs. So far in 2017, FDA data warnings have been reduced to just over a quarter of 2015's total letters and just 15% of 2016's, signaling a change for drug makers. Recently, manufacturers have come forward who have not received FDA warning letters in the past year stating that the guidance has encouraged them to reevaluate their own quality standards to better optimize for FDA compliance, supporting the industry's dedication to regulatory compliance.
In 2017, industry leaders are looking at data integrity to produce better quality products. Producing pharmaceuticals comes with many challenges, from navigating data integrity, to MES challenges, the industry is facing more manufacturing pressure than ever. To learn more about FDA Data Integrity navigation in 2017, register for the 2nd Annual Manufacturing Execution Systems Conference, May 22-23, in San Antonio, TX.