How to Optimize Digital Transformation Efforts
Extensive research and development of the Pharmaceutical & Biotech Digital Transformation Conference, highlights how digital transformation is taking place across all areas of enterprise within small and large pharmaceutical and biotech organizations. Enhancing current digital efforts and ensuring innovative digital strategy development are key concerns for industry leaders as the digital landscape continues to evolve. Digital transformation leaders must continue to enhance efforts to ensure greater patient centricity all while exploring new digital technology tools and new methods of use to provide ease of access and improve patient engagement and experience.
Digital transformation professionals across R&D, clinical and commercial operations are working to see a beneficial return on investments and decrease costs while increasing operational efficiencies. The aim within digital transformation is for companies to move beyond implementing new technology to enhance digital strategy and explore opportunities to utilize digital capabilities, drive cultural change and enhance operations.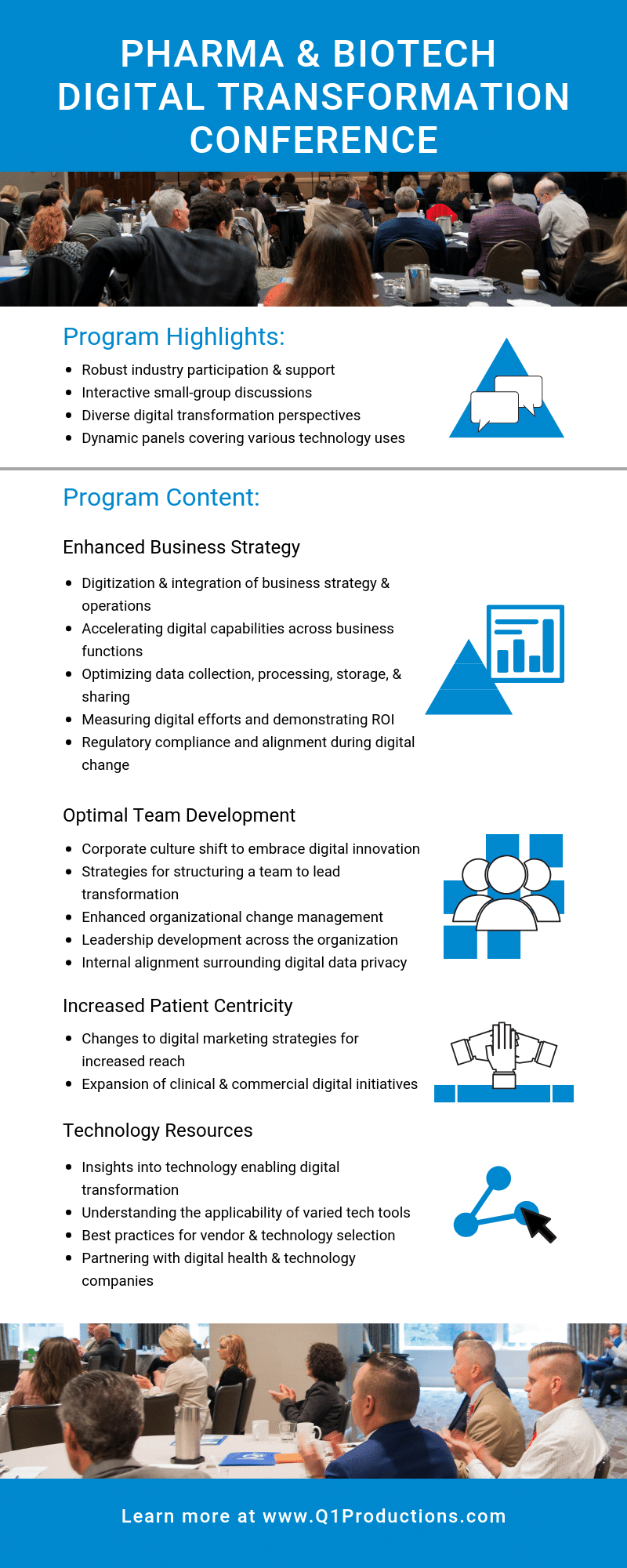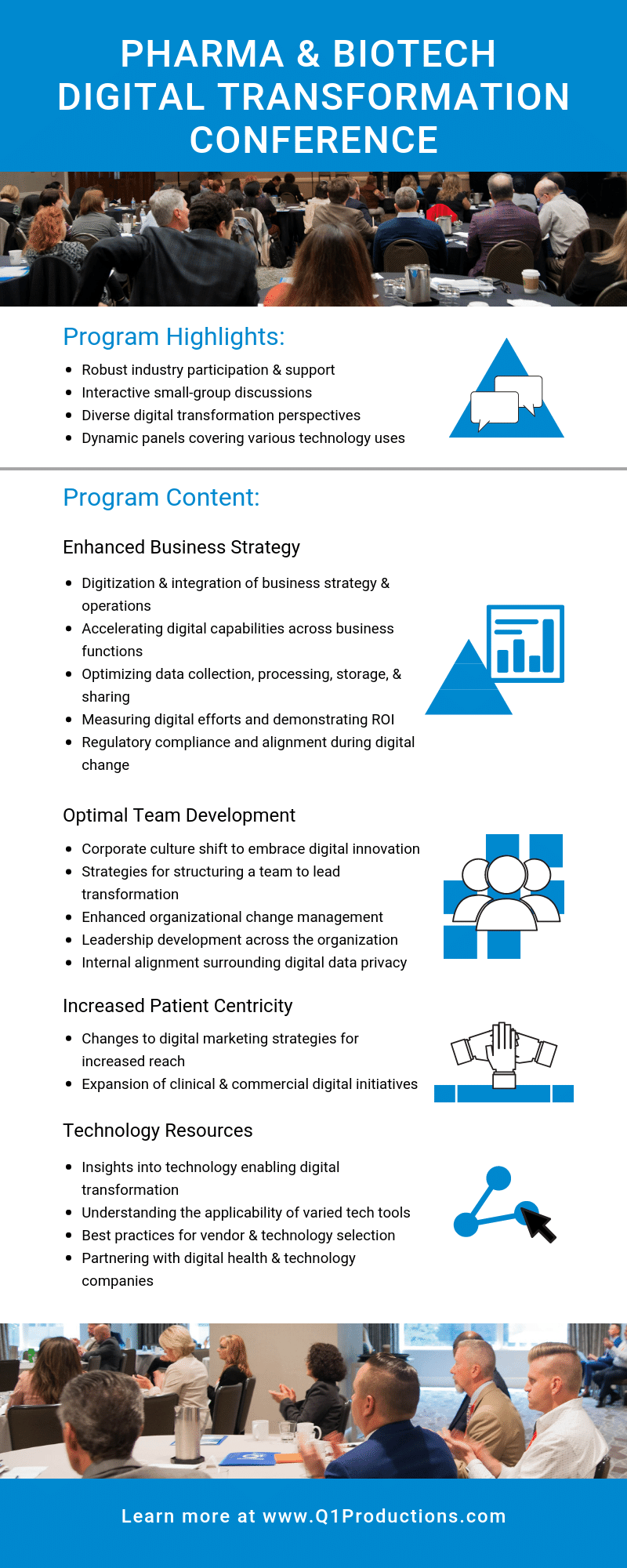 The Pharmaceutical & Biotech Digital Transformation Conference is an industry-driven program that offers great value and opportunity for digital leaders to come together and discuss transformation challenges and opportunities. Preview the conference agenda for more details on sessions and key speakers.
Q1Web Admin
is a Conference Program Manager at Q1 Productions. She primarily focuses on collaborating with executives and leaders from the life science industries on a variety of areas ranging from medical device labeling, strategic sourcing and patient advocacy.