2019 Medical Device and Diagnostic Industry Trends
Q1 Productions researches, develops and hosts over 50 conferences and forums in the life science industry each year. On a yearly basis, Conference Program Managers conduct research interviews with more than 2,000 individual executives, manage over 1,000 executive presenters and bring together more than 3,500 industry participants. Many programs have a particular focus on the development of educational content, benchmarking and networking opportunities for medical device and diagnostic organizations.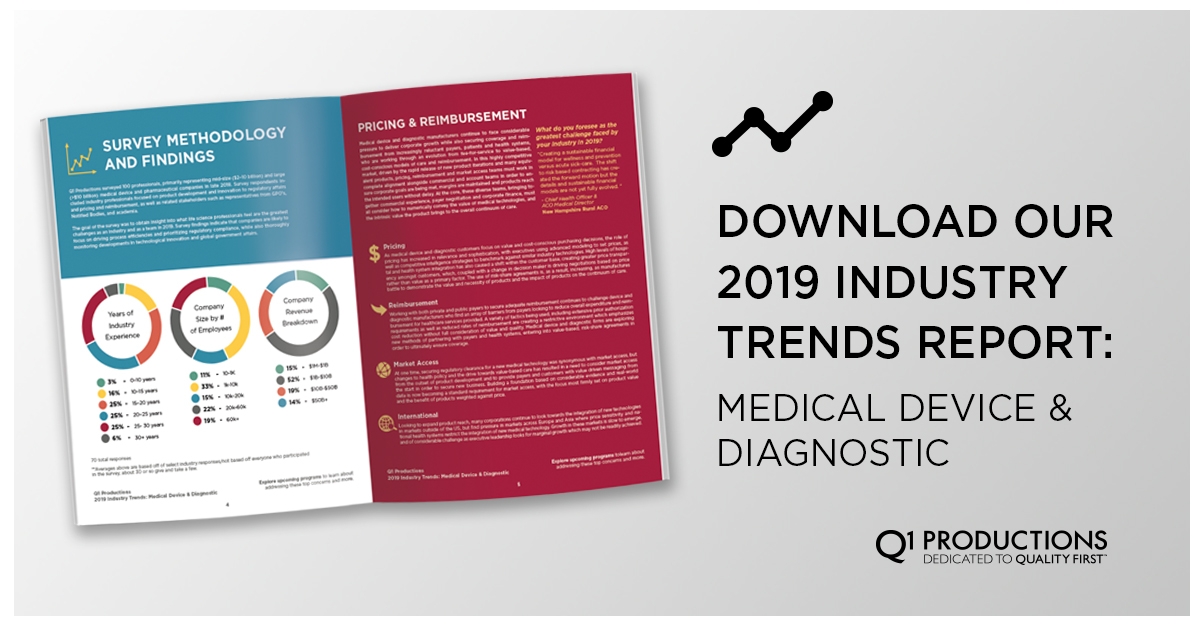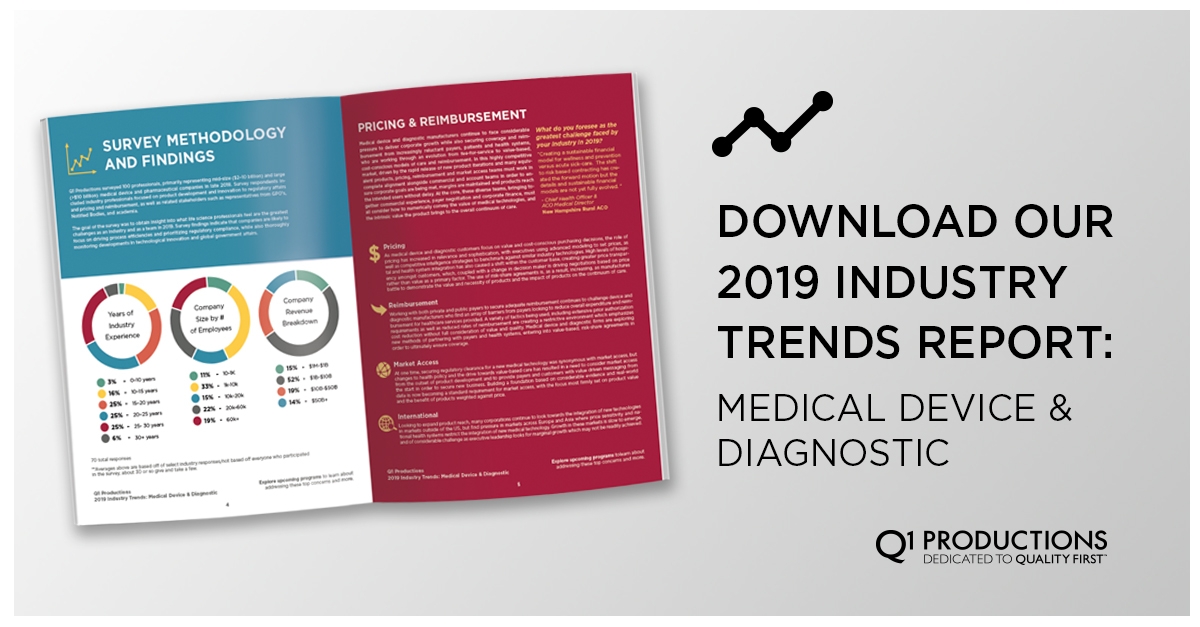 Working with executives in regulatory, quality, market access, medical affairs and many other functions gives Q1 a unique perspective into this industry. As 2018 came to a close, Q1 conducted a survey with medical device industry clients, regulatory authorities and consultant partners to measure priorities, challenges, concerns and the direction of the industry in 2019. The 2019 Industry Trends report contains survey feedback, focused on a number of core challenges executives detailed for the year, which has been grouped into several areas, including regulatory hurdles, value-based care, barriers to market access and technology.
View the full report to hear from industry peers on how organizations are adapting to prepare for continued growth and development.
Q1Web Admin
is a Content Marketing Associate for Q1 Productions, where she is responsible for campaign planning, content development and executing marketing projects for the life sciences, pharmaceutical and food and beverage industries.