Ensuring Positive Review Outcomes
Joanne Odom will be presenting at the 11th Annual Managed Markets & Account Management Strategies Conference this September. Along with many other expert presenters, she will dive deep into changes and trends affecting the regulatory landscape. Learn more about her experience and topic knowledge below.
Can you please describe your job and what your position entails?
My job title is Director of Medical Managed Care at Sanofi Genzyme. I'm a field based medical director responsible for all payer, PBM, SP, KOL and other targeted customers in the southeast region. My role is to engage and assist customers in strategic clinical and HEOR discussions around our products and disease states, and support efforts to optimize UM criteria for my customers. I serve as the medical quarterback for the customer, so clinical presentations, HEOR/outcomes discussions and research proposals are part of my role. I collaborate with account directors and work very closely with our MSL teams to help pull-through medical strategy. I absolutely love my job because I get to work with great people and passionate customers. My customers are so insightful and we learn from each other when we have scientific discussions around managing specialty disease states, such as multiple sclerosis, rheumatoid arthritis, asthma, etc.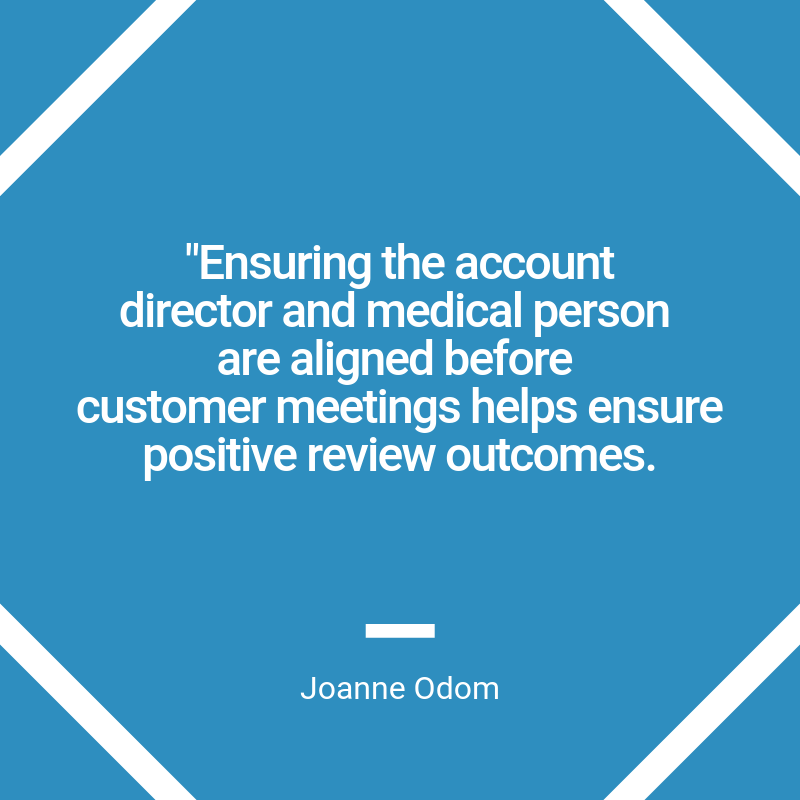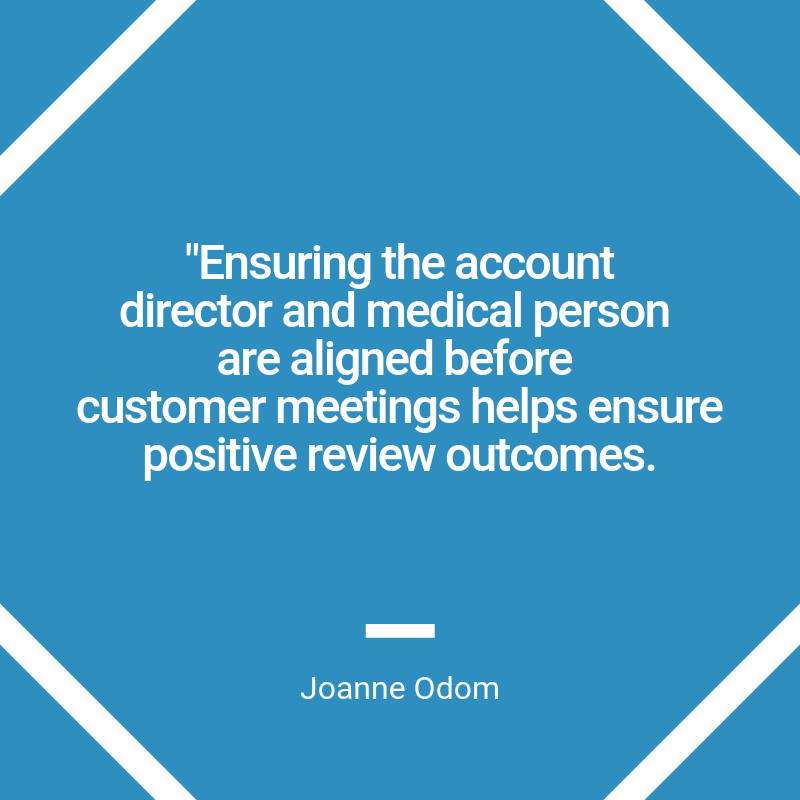 What are strategies for ensuring positive review outcomes?
Ensuring the account director and medical person are aligned before customer meetings helps ensure positive review outcomes. I've had multiple customers tell me that they see manufacturers walk in to meetings where the account director and medical person are not even aligned! Also, ensure you are clinically prepared and are able to anticipate what your customers concerns and questions will be.
Do you have any tips on dealing with changes and trends in coverage review meetings?
Ask a few strategic and targeted questions regarding the meeting topic, and spend most of your time listening to your customers' needs and concerns. You should be listening 80% of the time and only talking about 20%. Many people miss the customers' thought process and rationale for their decisions because they don't take the time to listen.
Why do you believe managed markets professionals should attend this event?
I've been to this event many times as either an attendee, presenter or facilitator. I've been able to make new contacts with customers and other pharmaceutical counterparts that have helped me along in my career. The format of this meeting has changed to allow more healthy discussions where we can learn best practices and trends from each other.
Preview upcoming Managed Markets & Account Management Strategies events and save your spot today to learn more from Joanne Odom.
Q1Web Admin
is a Content Marketing Associate for Q1 Productions, where she is responsible for campaign planning, content development and executing marketing projects for the life sciences, pharmaceutical and food and beverage industries.