Mapping KOL Relationships
Q1's 4th Annual Pharma & Biotech Medical Affairs Pre-Launch Strategies Conference taking place on April 29-30 features a mix of industry perspectives from experts, including Daniel Snyder of Revance Therapeutics, Inc. His session, "KOL Mapping: Innovative Approaches to Relationship Development," provides attendees actionable solutions to KOL relationships. See more on the session below!
Can you please give a brief description of your job title and what that entails?
As Head of Medical Affairs, Therapeutics at Revance Therapeutics, Inc. I lead the Medical Affairs Therapeutics function to ensure alignment with Revance's goals, medical strategies, and activities. I lead medical insight gathering (e.g., advisory boards, 1:1 KOL interactions) and KOL identification, relationship development, and management activities, as well as lead Revance's Therapeutics publication strategy and clinical and scientific data dissemination.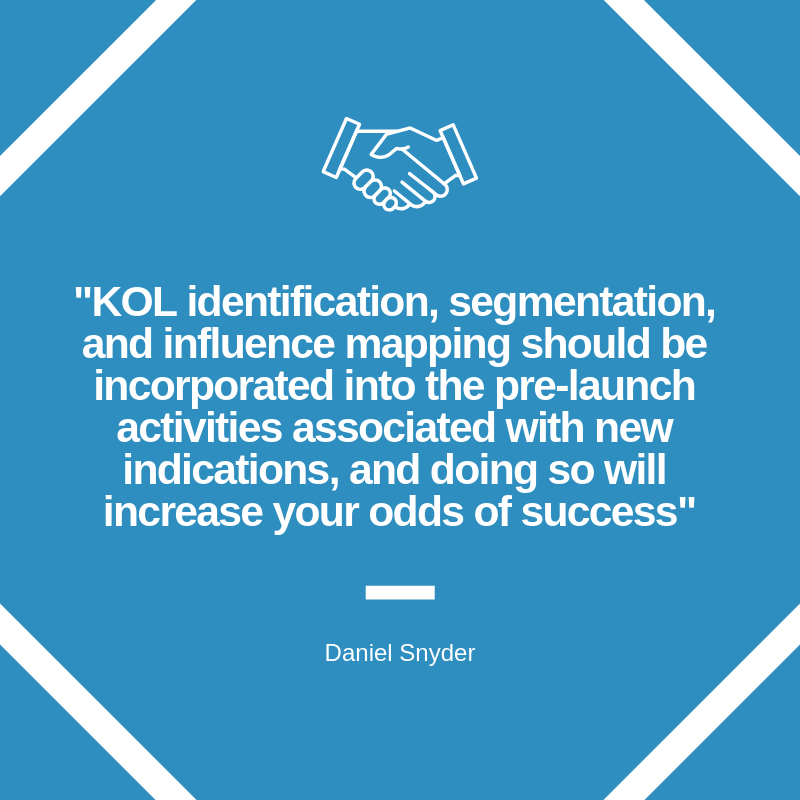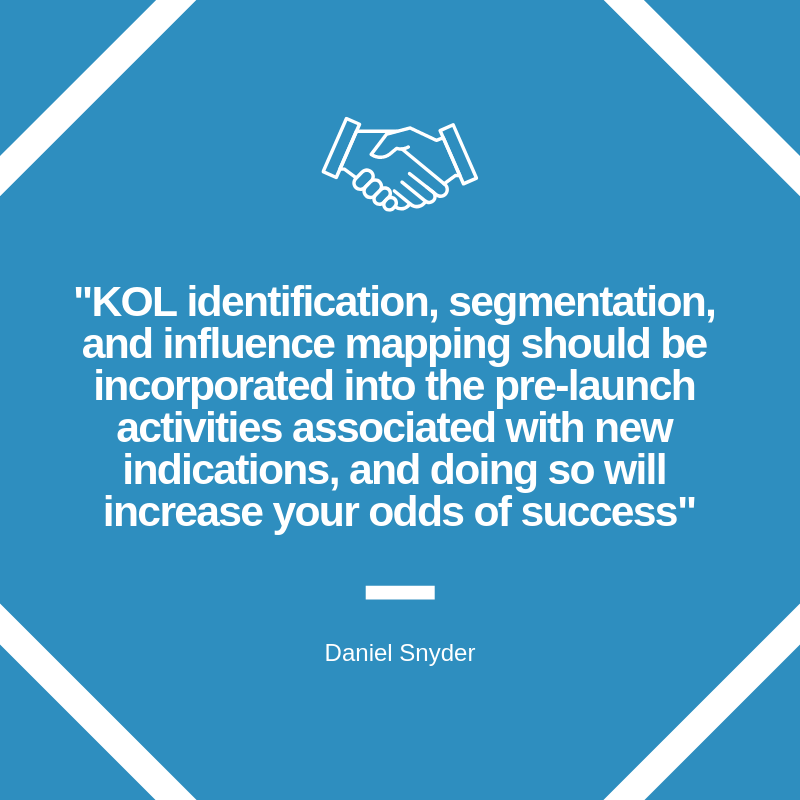 Can you give a quick summary of the presentation?
This presentation will cover the fundamentals of KOL identification, segmentation, influence, and engagement attribute mapping by focusing on a case study related to a new and uncharted therapeutic area – peanut allergy. The 'nuts and bolts' associated with bibliometric, sociometric, and claims data research to identify, rank, and map KOLs will be discussed. Examples of how to operationalize the KOL mapping information will be discussed in the context of launch preparation and execution tactics for a new indication.
Can you share some actionable outreach tactics that help engage KOLs? 
Knowing a KOL – their research interests, contributions to the clinical and scientific literature, leadership contributions in medical societies and association, etc. – is mission critical and, as such, doing research about her or him is paramount before engagement activities begin
As a company, develop a strategy of how you'll utilize the KOL based upon their strengths and interests (i.e., research, clinical and scientific data dissemination, collaboration, etc.)
Agree upon the next engagement activity (i.e., the next time you will interact with him or her) before you conclude the current meeting with them
Strive to meet with a KOL on a quarterly basis, or as frequently as she or he would like to interact with the MSL or company
What are 1-3 main takeaways you hope attendees learn from the presentation?
Best practice KOL mapping is a research intensive process; there are so many parameters to take into account when identifying, segmenting, ranking, and defining the influence sphere of an opinion leader. Choose a research partner with lots of experience who can tailor their approach based on the required outputs.
By focusing on a case study about a new and uncharted therapeutic area like peanut allergy, the attendee will get a taste of what defines a KOL and what strategies are employed to identify them.
KOL identification, segmentation, and influence mapping should be incorporated into the pre-launch activities associated with new indications, and doing so will increase your odds of success.
Learn more about Q1's pre-launch strategies conferences and reserve your spot for the upcoming event today.
Q1Web Admin
is a Content Marketing Associate for Q1 Productions, where she is responsible for campaign planning, content development and executing marketing projects for the life sciences, pharmaceutical and food and beverage industries.