FDA Guidance's Impact on Ad & Promo
Glenn Byrd, an expert in strategic promotional regulatory affairs, is one of many professionals presenting at this year's Life Science Advertising & Promotions Regulatory Affairs Conference. Preview some of the many topics featured at this year's event below.
Can you please give a description of your job title and what your position entails?
Currently, I am the President of my own consulting firm specializing in strategic promotional regulatory advice and support. Just recently, I was Senior Director, Promotional Regulatory Affairs at AstraZeneca and was responsible for the team that supports the Oncology Business Unit. In my prior role, I was responsible for the growth and development of my staff, their support of our various oncology drugs to ensure the marketing and external communications about them (ads, social media, patient and physician education materials, etc.) complied with FDA promotional regulations, and to participate on the Oncology Business Leadership team as part of a cross-functional group working to lead the commercial organization.
How have new guidances affected data in the Healthcare advertising and promotional industry?
New FDA guidance on specific topics of interest come out on a semi-regular basis and often have a dramatic effect on the data and types of information the industry is able to communicate to its audiences.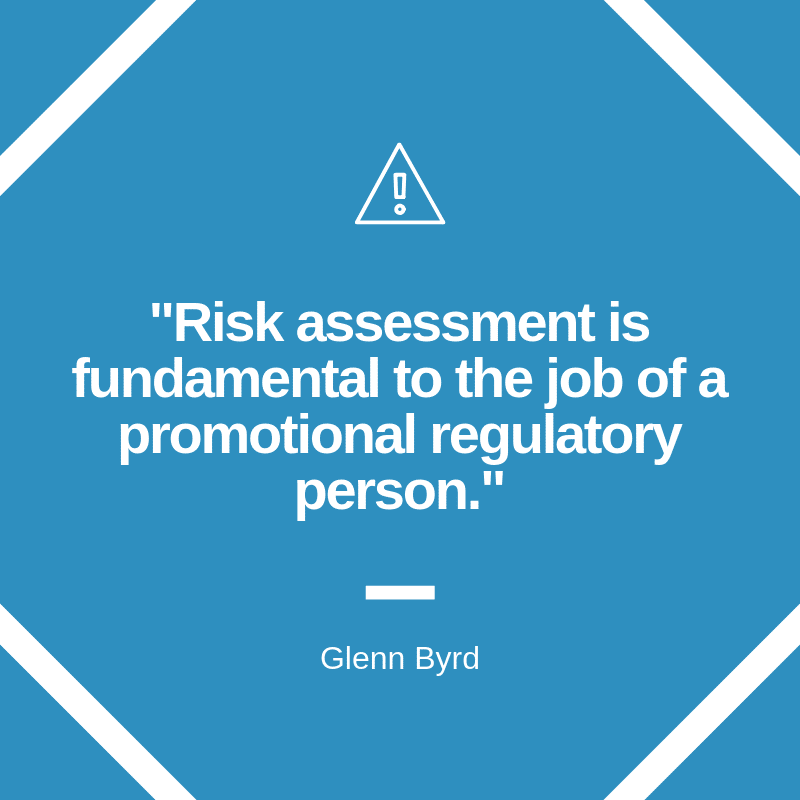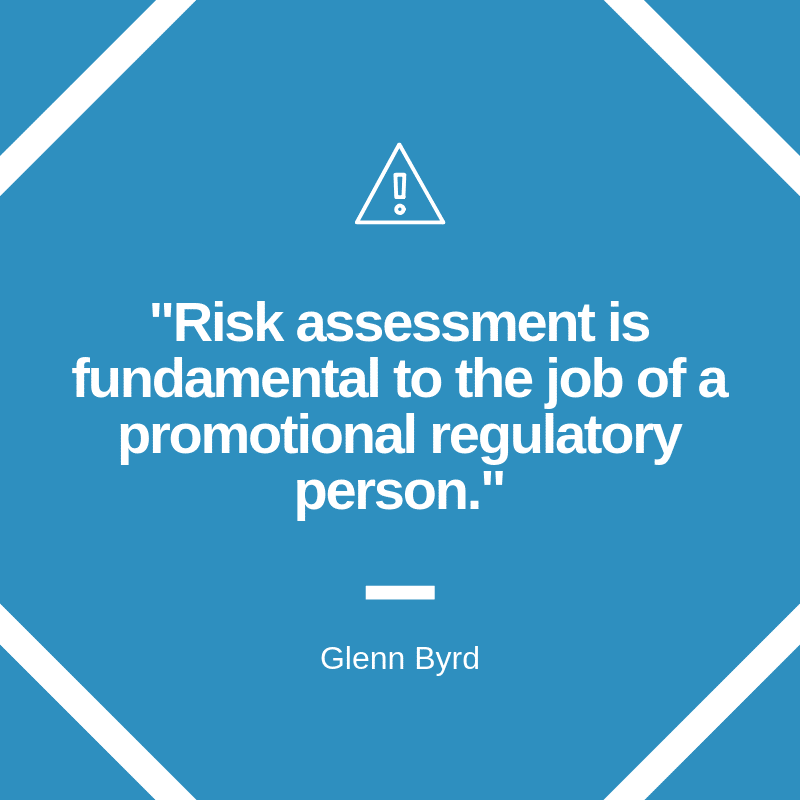 How are risk-based approaches currently being used in promotional activities?
Risk assessment is fundamental to the job of a promotional regulatory person. We have to be able to examine proposed content and activities from our commercial partners and determine if they align with the FDA regulations and guidance on how to properly communicate on FDA regulated drugs/biologics/medical devices. Often, this assessment is about risk on a scale rather than a simple yes or no. A regulatory professional has to understand the goals/objectives of the sales and marketing teams and balance those corporate objectives with the potential for FDA or competitors to object what we put into our materials or say about our products. We then make recommendations on how best we can reduce the risks through modifications of activities or content to eliminate most of the risks while still enabling our business partners to accomplish their goals/objectives.
What are some of the ways that the CFL guidance is changing the industry?
The CFL guidance is providing a framework for what has always been the FDA position – that appropriate promotion is NOT limited just to what is in the label. Promotion can be anything that is based upon appropriate clinical evidence as long as that evidence is grounded in sound science, supportable and objective – this guidance gives the industry additional tools to apply to this analysis.
Why do you believe regulatory affairs advertising and promotions professionals should attend this event?
Every opportunity to hear how peers are wrestling with situations is an opportunity to learn something new and to grow and see new perspectives. It is a great way to network in an industry that isn't that large, and it's a great way to share best practices or seek solutions to vexing problems.
To hear from Glenn Byrd on FDA guidances and other legal and industry experts, save your spot for Q1's next Life Science Advertising & Promotions event now.
Q1Web Admin
is a Content Marketing Associate for Q1 Productions, where she is responsible for campaign planning, content development and executing marketing projects for the life sciences, pharmaceutical and food and beverage industries.