Dietary Supplement Manufacturing Processes
The 4th Annual Dietary Supplement Regulatory Strategy Conference features experts diving deep into current industry trends and challenges. Hear from Pawel Rudzinski, one of the many presenters, on aligning good manufacturing processes below.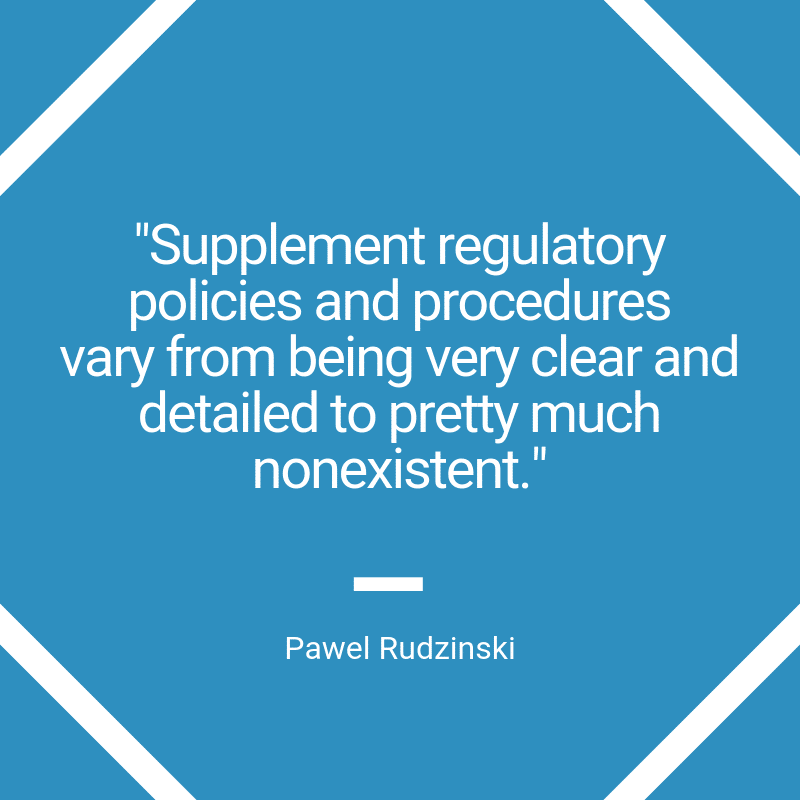 Can you please describe your current position?
I am Senior Vice President, Global Quality at The Nature's Bounty Co.
What are some challenges for keeping quality manufacturing practices within the dietary supplement industry?
There are many challenges starting from product complexity through ambiguity of applicable regulations, lack of validation requirements and lack of clearly established industry standards.
Do you have any tips on navigating regulatory policies and procedures?
Supplement regulatory policies and procedures vary from being very clear and detailed to pretty much nonexistent. It takes time and experience to really define what is important and applicable and how to interpret the requirement.
What do you think the future of dietary supplement industry looks like?
I think the market will change from mass application to customization. I believe that people will care more about supply chain transparency, which will force new ways of sourcing, testing and verifications. I believe that standard dose forms like tablets and capsules are going to die eventually and give space to forms that will provide additional value, such as taste.
Why do you believe dietary supplement professionals should attend this event?
I think it is good event to network and exchange ideas, as well as stay in touch with the trends and changes in the Dietary Supplement industry.
To hear more from regulatory, legal and industry professionals in the industry, save your spot for the upcoming Q1 Productions Dietary Supplement Conference.
Q1Web Admin
is a Content Marketing Associate for Q1 Productions, where she is responsible for campaign planning, content development and executing marketing projects for the life sciences, pharmaceutical and food and beverage industries.