3RD ANNUAL LIFE SCIENCE COMPLIANCE TRAINING CONFERENCE
JUNE 6-7, 2018 | CHICAGO, IL
HILTON GARDEN INN CHICAGO DOWNTOWN - MAG MILE
Download Agenda
Register Now
Mitigating the risk of compliance enforcement action through the development and delivery of highly effective compliance training that engages employees on a global level, ensuring alignment with corporate standards and regulatory requirements.
Within pharmaceutical and medical device organizations, corporate compliance is a dynamic area of the business which incorporates a number of risk factors that must be mitigated; from those faced by public corporations related to share price and insider trading, to unique challenges in collaborative work environments with healthcare professionals where fair market value and anti-kickback regulations must be maintained. As corporations continue to evolve on a global scale, corporate compliance concerns become even more prominent, and having a firm training and development platform in place to ensure employee adherence to ethical and compliance requirements is required. At the same time, the development and execution of these critically important training procedures are often relegated to compliance departments where the leverage training resources, instructional design skills and learning management systems are not a core competency.
Over the past 3 years, the Q1 Life Science Compliance Training conference has provided a unique platform and opportunity for compliance officers from life science corporations the opportunity to step outside the confines of legal compliance for a two-day gathering focused on elevating training skills, content delivery, information retention and return on investment analysis. Unlike any other program available for compliance executive, the two-day meeting gathers a global audience of compliance teams looking for best practices, new strategies and peer-to-peer learning opportunities. Like many Q1 conferences, this one-of-a-kind meeting focuses on the dynamic challenges faced by life science corporations in an evolving and increasingly global landscape.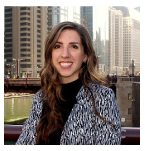 Contact:
Lydia Welmer | Marketing Coordinator | Q1 Productions
312.955.0897 | marketing@q1productions.com