Building a Compliance Training Program
This year Q1's Life Science Ethics & Compliance Training Conference is taking place in June in Chicago. Join us to hear from industry experts, including Daniel Simon from STERIS Corporation. Daniel provided Q1 a preview of his session, "Building a Compliance Training Program for a Global Audience." Learn more below!
Can you please give a brief description of your job title and what that entails?
I am a Director of Compliance and am responsible for facilitating the STERIS Board of Directors' responsibility to establish and maintain an effective compliance program. Major initiatives include ensuring adherence to the STERIS Code of Business Conduct, fielding intake/coordinating resolution of integrity helpline calls, and providing general and targeted training to key constituencies within STERIS, as well as with third-party partners.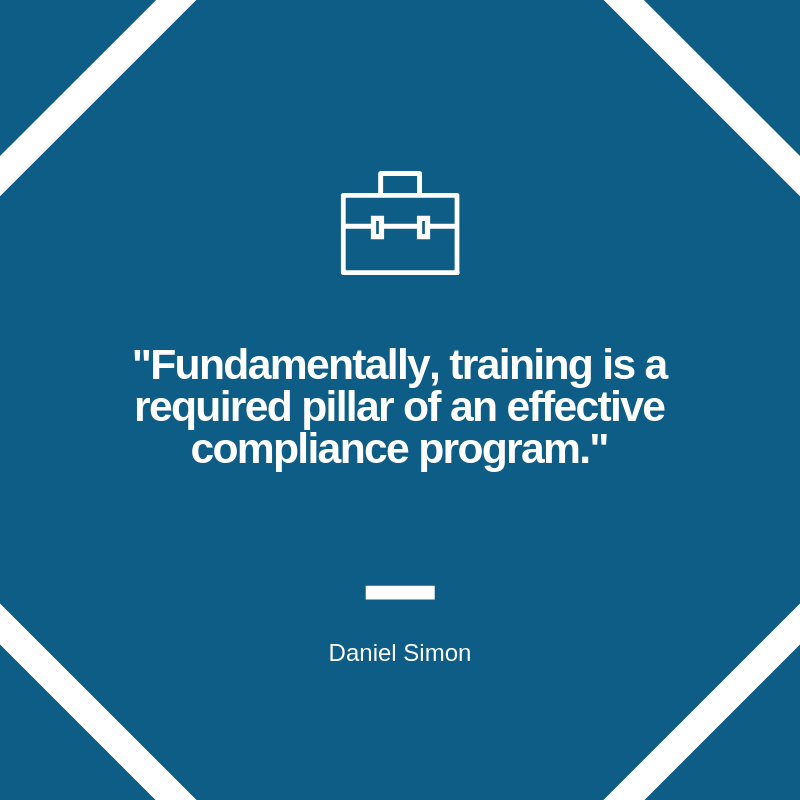 Can you give a quick summary of the presentation?
Fundamentally, training is a required pillar of an effective compliance program. Making sure that you are reaching the key populations is something that takes careful consideration and creativity. Getting all the right stakeholders involved is a must. We will explore ways that training fits in to the bigger picture of your company's compliance program.
What are some examples of anti-bribery and anti-corruption training you plan to cover?
E-learning
In-person training
Webinars
What are the main takeaways you hope attendees learn from the presentation?
Training is a great way for Compliance to increase engagement with internal and external parties.
Engaging your business partners makes your training more targeted and effective.
Learn more about Q1's compliance training events and reserve your spot for the upcoming program today.
Q1Web Admin
is a Content Marketing Associate for Q1 Productions, where she is responsible for campaign planning, content development and executing marketing projects for the life sciences, pharmaceutical and food and beverage industries.