X-Ray New Technological Advancements
Recorded on June 17,

2021

SPEAKER:
Jeremy Brison, Director of Product Management & Innovation, IBA Industrial

EXPERTS:
Michel Abs, Technical VP – IBA Fellow, IBA
Frederic Dessy, Product Manager, IBA Industrial
Pierre-Yves Louis, Industrial System Architect, IBA Industrial
Dominique Vincent, Product Manager Industrial, IBA Industrial
Thomas Servais, President, IBA Industrial
During the first webinars of the series, we covered all theoretical and practical aspects of E-beam and X-ray sterilization. We intentionally did not discuss our accelerator specificities and progress to focus on the products to be treated, process control, integration, and business aspects. 
In this grand finale of the series, we will be live from our Beam Factory in Belgium to present our passion and latest progress in accelerator technology. Our experts will take the microphone to present the most recent achievements and the future of irradiation engines. Among others, the new modular concept will be explained, as well as the most recent "solid state amplifiers" designed for 100% reliability and the "universal PLCs", ready for remote control and diagnostic. 
We will thus describe the new features of the TT1000 to show the tremendous progress of X-ray irradiators since the first units in early 2000's. Evolving from concepts and the already successful first prototype in Switzerland, we will show that the new TT1000 is a modern, industrialized and fully integrated accelerator which will be key in the future of clean, safe and reliable sterilization worldwide.   
Technology and accelerator lovers, this webinar is for you!
PRICING
This webinar is complimentary.
TARGETED AUDIENCES
Sterilization
Sterility Assurance
Microbiology
Quality
Manufacturing
INDUSTRIES REPRESENTED
Medical Device
Jeremy Brison
Director of Product Management & Innovation
IBA Indus​trial
Jeremy Brison has been working for IBA in R&D and innovation since 2011. Before joining IBA, Jeremy was a researcher in the field of Physics and Bioengineering for more than 10 years in prestigious universities and research programs. Jeremy attended the accelerated management program at Solvay Brussels School after his PhD in Physics at University de Namur and Post-Doctoral in Bioengineering at University of Washington.  Today, Jeremy manages the Product Management team, in charge of developing the industrial irradiation solutions and applications of tomorrow.
For More Information, Contact: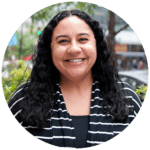 Brooke Akins
Division Director, Life Science Programs
+1 (312) 224-1693 
bakins@q1productions.com​