USDA Bioengineered (BE) Food Disclosure: An Overview for Industry Professionals Across the Supply Chain
Sam Jockel, Senior Associate
Alston & Bird
Recorded on May 27, 2020
On April 21, 2019, the U.S. Department of Agriculture's (USDA) Agricultural Marketing Service (AMS) published its final rule implementing the National Bioengineered Food Disclosure Standard (NBFDS). Regulated entities are required to begin implementation by January 1, 2020, and all entities subject to the rule have a January 1, 2022 mandatory compliance date. Formerly at USDA's Office of the General Counsel, Sam Jockel, a food and drug law attorney at Alston & Bird LLP, will:
Provide an overview of the regulatory requirements
Analyze key aspects of the rule

Detectability standard
Threshold
Disclosure options
Enforcement

Identify compliance strategies for food manufacturers and ingredient suppliers
PRICING
This webinar is available for download for $249.
TARGETED AUDIENCES
Regulatory
Labeling
Legal Counsel
Compliance
INDUSTRIES REPRESENTED
Food & Beverage Manufacturers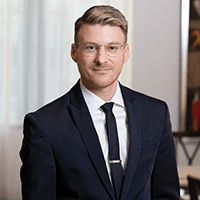 Sam Jockel
Senior Associate
Alston & Bird
Sam Jockel is a senior associate in the Litigation & Trial Practice Group and a member of the Food, Drug & Device/FDA Team. Sam focuses his practice on regulatory, policy, and litigation matters involving the U.S. Food and Drug Administration (FDA), U.S. Department of Agriculture (USDA), and Federal Trade Commission (FTC) related to food, beverages, and cosmetics. Sam assists clients on premarket clearance, import and export issues, and product labeling and advertising. Sam also helps clients navigate product recalls and respond to regulatory enforcement actions, and defends clients in consumer class action matters.
For More Information, Contact: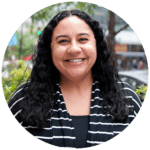 Brooke Akins
Division Director, Life Science Programs
+1 (312) 224-1693 
bakins@q1productions.com​