Best Practices for UDI Implementation and EUDAMED Submissions
Wednesday, January 20, 2021| 9 AM CST
This webinar will include a 45 minute presentation and 10 to 15 minutes of Q&A.
If your 2021 distribution strategy involves marketing medical devices in the European Union, it is critical to have a plan for submitting UDI data in compliance with the EU MDR.
With the EU MDR following the FDA's lead in requiring a UDI, regulatory affairs teams must be ready to update many of their processes to be able to register their products in the EUDAMED database. In this hour-long webinar, our experts John Bradsher and Sharma Pokkuluri will discuss the best practices for registering devices in all risk classes. You will have the opportunity to learn about known challenges of UDI implementation at major medical device manufacturers and what you can do to address them.
Remind Me
PRICING
This webinar is available to single attendees for $149.
TARGETED AUDIENCES
Regulatory Affairs
Quality Assurance
Labeling
INDUSTRIES REPRESENTED
Medical Device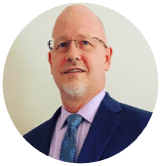 John N. Bradsher, PhD, RAC, Regulatory Affairs & Quality Assurance Expert – Medical Devices
CELEGENCE

John Bradsher is a RAPS Global Certified expert in Regulatory Affairs and Quality Assurance of Medical Devices for Celegence. He has a background in the EU MDR that is both broad and deep: he has managed the program for MDR compliance at a medium-sized manufacturer of vascular medical devices, and in other assignments he has managed the development of clinical evaluation documents for a global manufacturer, BauschHealth. He comes from a background that is strong in basic science and biotechnology in addition to his mastery of regulatory and quality. He has cleared several 510(k)s and has worked on products in EU classes I-III in his 27 years of project management.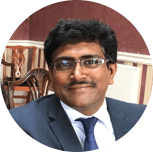 Sharma Pokkuluri, Medical Device Regulatory Consultant
CELEGENCE

Sharma Pokkuluri is an accomplished, analytical, and highly organized QMS auditor and Regulatory Affairs Management professional with over 8 years of frontline experience successfully overseeing the drug pipeline and legal compliance of a leading CRO and ensuring stringent quality standards across diverse pharmaceutical research and market analysis.
For More Information, Contact: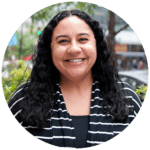 Brooke Akins
Division Director, Life Science Programs
+1 (312) 224-1693 
bakins@q1productions.com​