Overcoming Radiation Resistant Microbial Populations
Tuesday, September 29, 2020 | 11 AM CST
This webinar will have a 45 minute presentation followed by 10 to 15 minutes of Q&A.
Mitigating risk of radiation resistant populations
Out of specification results consistent with shielding

Identification of population
Determination of cause

Re-calibrating dose to overcome microbial challenge
PRICING
This webinar is complimentary.
TARGETED AUDIENCES
Sterilization
Sterility Assurance
Microbiology
Quality
Manufacturing
INDUSTRIES REPRESENTED
Medical Device
Betty Howard, Sr. Radiation Sterilization Manager
STERIS Applied Sterilization Technologies
Ms. Howard has been with STERIS Applied Sterilization Technologies for more than 17 years and manages/provides education and scientific guidance to Customers and potential Customers on a global scale for all areas of radiation sterilization. She is a member of industry committees responsible for developing content and guidance in the industry (ex. AAMI Working Groups for Radiation Processing, Sterility Assurance Levels and Materials compatibility). Betty has over 30 years' industry experience in healthcare/diagnostics and pharmaceuticals product applications including Radiation Sterilization (dose setting, project management, testing) Biotechnology Research, Applications Development and Technical Support related to medical devices, drug discovery, analytic instrumentation, microbiology, biochemistry, sterilization processes and materials compatibility, including previous positions with Amersham/GE, PerkinElmer, Illinois Department of Public Health. She holds a BS and MS degree from the University of Illinois in Biological Sciences and an MBA in Marketing and General Business.
A Special Thanks to Our Sponsor:
For More Information, Contact: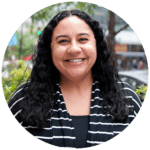 Brooke Akins
Division Director, Life Science Programs
+1 (312) 224-1693 
bakins@q1productions.com​