Navigating COVID-Impacted Supply Chains While Maintaining Product and Brand Integrity in Dietary Supplements
Suzie Trigg, Partner
Hayes Boone
Recorded on May 12, 2020
Topics Include:
Overview of COVID-19 specific to food and dietary supplement industry
Review of Current FDA Guidance and Policies in Response to COVID

What has changed?
What has not changed?

What to Do? Maneuvering Through Disruptions
Planning Ahead

Potential FDA developments in the months ahead
Strategies to reduce disruptions or shortages
PRICING
This webinar is available for download for $249.
TARGETED AUDIENCES
Regulatory Affairs
Regulatory & Quality
Regulatory & Labeling
Quality Assurance
General Counsel
Compliance
INDUSTRIES REPRESENTED
Dietary Supplement Manufacturers
Suzie Trigg
Partner
Hayes Boone
Suzie Trigg guides companies through FDA regulatory matters, high-stakes supply chain transactions, and strategic growth. She leverages her unique experience to help companies negotiate and document transactions and make well-informed decisions to address their complex FDA regulatory requirements. She holds leadership positions in the firm's Healthcare and Life Sciences Practice Group, and its Food, Beverage and Restaurant Practice Group.
Suzie is a go-to lawyer for companies tackling critical supply chain challenges, having been lead outside counsel for, among others, a 7,500+ store retailer negotiating supply chain agreements for transactions valued at more than $25 billion over five years. Her recent work also includes:
• Facilitating investigations and analyses of high-stakes food safety and other product concerns, including both preventive gap analyses and analyzing specific events to determine FDA regulatory obligations and to chart a long-term course of action to correct and prevent re-occurrence of the potential concerns
• Preparing and implementing supplier standards and supply chain agreements for multiple global restaurant chains
• Developing and negotiating commercial agreements and quality agreements for the manufacture, supply, and distribution of both branded and private label foods, cosmetics, dietary supplements, and over-the-counter drugs
For More Information, Contact: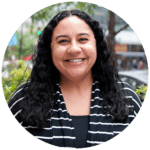 Brooke Akins
Division Director, Life Science Programs
+1 (312) 224-1693 
bakins@q1productions.com​