Medical Device Usability from a Clinically Embedded Perspective
Brittany Anderson-Montoya, PhD, Human Factors Specialist
Atrium Health
Recorded on October 6, 2020
While significant advancement has been made by the FDA and medical device manufacturers to develop safer medical products, opportunity remains to mitigate risk associated with medical devices. Healthcare organizations who purchase devices for use within their system can play a more active role in this process by developing a human factors product framework for medical devices. This webinar will discuss how Atrium Health developed a product framework focused on medical device usability procurement testing, adverse event investigation when a device is involved, and partnering with clinical engineering to identify "no fault found" and doing ethnographic observation to determine if there is an education gap or significant usability concern. Further, we will discuss how healthcare organizations can provide feedback to manufacturers regarding usability concerns of medical devices, thus providing valuable end user usability data for future device iterations.
PRICING
This webinar is available for download for $249.
TARGETED AUDIENCES
Human Factors
Usability/UX Testing
Design Assurance
Biomedical Engineering
System Engineering
Product Development
INDUSTRIES REPRESENTED
Medical Device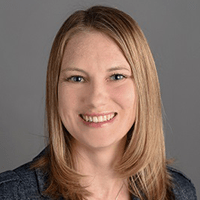 Brittany Anderson-Montoya, PhD, Human Factors Specialist
Atrium Health
Brittany L. Anderson-Montoya, PhD; Human Factors Specialist, Atrium Health (Charlotte, NC). Dr. Anderson-Montoya received her PhD in Human Factors Psychology from Old Dominion University in 2014. She has over 15 years of human factors and simulation experience, with an emphasis in healthcare. She has been clinically embedded for over 5 years, during which time she helped establish a surgeon coaching program, redeveloped a root cause analysis training program into a two day course to incorporate system's thinking into each phase of the investigation, and has actively conducted and published research integrating human factors, simulation, and health care for the advancement of patient safety. Recently, she has been developing a human factors product framework for her organization.
For More Information, Contact: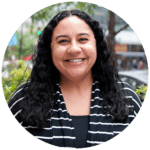 Brooke Akins
Division Director, Life Science Programs
+1 (312) 224-1693 
bakins@q1productions.com​