Case Study: Accelerating Access to Innovation in Molecular Diagnostics with Next Generation Sequencing
Tuesday, May 4, 2021

| 1 p.m. Central US Time
Chuck Schneider

, He

ad – Global Market Access & Reimbursement

,

Roche Sequencing Solutions, Inc.

This webinar will be a 45 minute presentation followed by 10 to 15 minutes of Q&A.
Innovation within novel technologies frequently presents challenges due to immature reimbursement systems, evidence and adoption. Advanced diagnostics including next generation sequencing applications promise transformational change in population screening, diagnosis and management of treatments. This case study will provide a summary review of the global NGS landscape, consider health system adoption, as well as reforms needed to ensure benefits from this innovation address the needs of stakeholders including the patient, payer and policymaker.
PRICING
This webinar is available to single attendees for $249. Group discounts are available.
TARGETED AUDIENCES
Reimbursement
Market Access
Payer Relations/Payer Policy
INDUSTRIES REPRESENTED
Diagnostics

Chuck Schneider
Head – Global Market Access & Reimbursement
ROCHE SEQUENCING SOLUTIONS, INC.
Chuck Schneider is a global leader in medical device, diagnostics and biopharma market access, policy and healthcare economics with over 26 years of diverse health care leadership experience, including senior level management of health insurance and managed care organizations, health care provider operations and medical technology reimbursement. He has established landmark programs in clinical trial reimbursement management, health economic outcomes, and patient access as well as innovative solutions that directly resulted in favorable coverage for established and emerging technologies.
For More Information, Contact: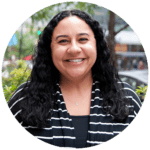 Brooke Akins
Division Director, Life Science Programs
+1 (312) 224-1693
bakins@q1productions.com​