Exploring the Status of Liquid Biopsy: Recent NGS Approvals & Future Outlook
Recorded on May 4, 2021
Trish Brown, Director; AMR Payer Partner and Field Market Access Lead, Illumina
With the approval of two next-generation sequencing tests for cancer diagnostics, liquid biopsy has taken an exciting turn toward increased market access potential. However, uncertainty remains regarding the near-term reimbursement viability of such tests, given payers' reluctance to cover NGS testing. This webinar provides a look into the current state of the oncology NGS testing coverage landscape, reimbursement considerations, and hurdles specific to liquid biopsy.
Impact of new approvals on future reimbursement potential for liquid biopsy
Understanding FDA's Breakthrough Devices program & post-approval steps
Preparing for the future: Anticipated changes in the NGS testing landscape
PRICING
This webinar is available to single attendees for $249.
TARGETED AUDIENCES
Reimbursement
Market Access
Payer Relations/Payer Policy
INDUSTRIES REPRESENTED
Diagnostics
Trish Brown
Director; AMR Payer Partner and Field Market Access Lead
ILLUMINA
Trish Brown is a genetic counselor with over two decades of experience in clinical genetics. She is currently the Director, AMR Payer Partner & Field Market Access Lead at Illumina, leading the efforts for third party payer reimbursement of genomic testing in North and South America. Ms. Brown is experienced in commercialization of genomic tests, operations, and lab benefit management. Prior to joining Illumina, she has held executive leadership roles at distinguished corporations such as LabCorp and Medco, and the entrepreneurial successes DNA Direct, Fabric Genomics and BeaconLBS.
For More Information, Contact: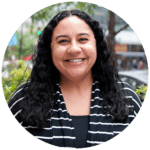 Brooke Akins
Division Director, Life Science Programs
+1 (312) 224-1693
bakins@q1productions.com​