The Evolution of Regulatory Standards to Address AI and Machine Learning Based Medical Devices
Dave Saunders, CTO
Galen Robotics
Recorded on May 28, 2020
With AI-based devices coming to market, the FDA is looking into a proposal that would shift the current approval process from the traditional step-by step method to an ongoing device monitoring strategy. Through more direct interaction with the FDA and customers, product managers will be able to ensure safety and effectiveness are still at the forefront of the device & launch initiatives follow and adhere to new requirements. Innovation is the lynch pin for moving the medical device industry forward and it is essential for product managers to prepare for the changes not only to the regulatory landscape but to internal operations to ensure the success for new AI-based medical technology.
PRICING
This webinar is available for download for $249.
TARGETED AUDIENCES
Product Management
Product Managers
Product Marketing
Program Management
Product Development
INDUSTRIES REPRESENTED
Medical Devices
Dave Saunders
CTO
Galen Robotics
With over 25 years of product development experience, Dave Saunders has taken over 40 products from inception to market in such diverse fields as Internet software, cloud computing services, communications hardware, voice recognition and medical devices. As co-founder and CTO of Galen Robotics, he continues his passion for bringing together technologies to enable new solutions which enrich lives. 
For More Information, Contact: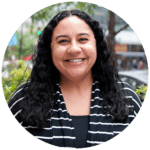 Brooke Akins
Division Director, Life Science Programs
+1 (312) 224-1693 
bakins@q1productions.com​