Considerations for IVD Involvement in the Emergency Use Authorization Pathway
Kelli Tanzella, Ph.D., Senior Director, Global Regulatory Affairs, Clinical & Compliance
Life Sciences Solutions
Thermo Fisher Scientific
November 4, 2020
Due to the current global COVID-19 pandemic, many diagnostic organizations are seeking opportunities to provide tests through the FDA's Emergency Use Authorization (EUA) pathway. Since the emergency was declared, the FDA has released numerous guidelines and recommendations to submit EUAs for a variety of tests, including traditional diagnostic manufacturers, CLIA laboratories, LDTs, and at-home test kits. IVD companies not only have to navigate these individual guidances, but also must decide whether to submit a pre-EUA to gather FDA feedback or if their test meets the qualification criteria, to move ahead with the direct EUA submission process.
Qualification criteria for EUA submission

s & deciding when to submit a pre-EUA

Clarifying the 95% confidence interval outlined by the FDA

Differences for manufacturers, CLIA, LDTs, & at-home tests

Opportunities for emergency pathways in global markets
PRICING
This webinar is available for download for $249.
TARGETED AUDIENCES
Regulatory Affairs
Clinical Affairs
INDUSTRIES REPRESENTED
Diagnostics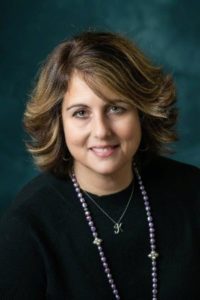 Kelli Tanzella, Ph.D., Senior Director, Global Regulatory Affairs, Clinical & Compliance
Life Sciences Solutions
Thermo Fisher Scientific
Kelli L. Tanzella, Ph.D. Sr. Director Global Regulatory Affairs, Clinical, & Compliance for Life Sciences Solution Group (LSG) at Thermo Fisher Scientific, Inc., has over 25 years' experience in quality and regulatory requirements in both the pharmaceutical and medical device industries.    She has been with Thermo Fisher Scientific for 18 years in Regulatory Affairs with increasing levels of responsibility and currently leads the global regulatory and clinical affairs team within the Life Sciences Group at Thermo Fisher.  She has expertise in pre-market clearance and approvals relevant to both the pharmaceutical and medical device (IVD) industries and post-market surveillance activities.  In addition, she has extensive experience in the development and implementation of regulatory strategies to enable business opportunities in NGS, CDx and Cell Therapy solutions.  
Kelli received a Bachelor's of Science in Biology from Niagara University and went on to receive a Master's of Science in Health Services Administration from D'Youville College and a Doctorate in Health Services Administration from Kennedy Western University.
For More Information, Contact: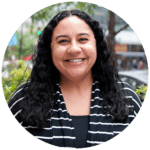 Brooke Akins
Division Director, Life Science Programs
+1 (312) 224-1693 
bakins@q1productions.com​