BEYOND, IBA INTEGRATED SOLUTIONS: TESTIMONIAL OF A MEDICAL DEVICE MANUFACTURER
Internalizing a 1 to 2 MCi equivalent X-ray irradiation facility – A customer journey from product qualification to autonomous operations
Wednesday, May 31, 2023
9:30 am Central US Time | 4:30 pm Central EU Time
Tim Thompson, Senior Director of Operations
ARTHREX
Arnaud Pierard, Product Manager
IBA INDUSTRIAL
More than 50 Rhodotron®-based irradiation systems are operated today all around the world. The deployment of these solutions is accelerating in all fields, with a noteworthy growth and demand for integrated X-Ray solutions.
The Rhodotron® is a high power, high efficiency electron accelerator, well known for its industrial robustness at all beam powers between 20 and 560 kW. However, power and efficiency can be underused if not combined with state-of-the art conveying, automation, dosimetry and process control systems.
In this webinar, we will present BEYOND, the new generation of integrated irradiation solutions which have been optimized to take advantage of the Rhodotron® capabilities.
We will present how IBA accompanies its customers during the journey of designing an optimized irradiation center, illustrating each of the steps by studying a real case: designing a new irradiation facility for Arthrex, with the goal of converting their portfolio of very high value-added products from outsourced Gamma treatment to in-house X-ray and E-beam irradiation.
Tim Thompson from Arthrex will share his experience on how we were able to design together an irradiation solution, from the evaluation of Arthrex's product portfolio using Monte Carlo simulations and actual dose mappings, to throughput estimates and simulations, to conveyor, accelerator and final building design.
PRICING

This webinar is complimentary.
TARGETED AUDIENCES
Sterilization
Quality Assurance
Packaging
INDUSTRIES REPRESENTED
Medical Device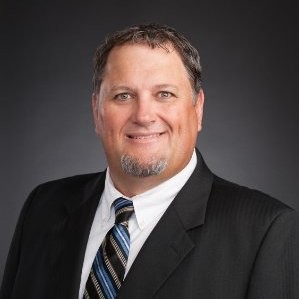 Tim Thompson, Senior Director of Operations
ARTHREX
Tim Thompson is the Senior Director of Operations for Arthrex, an orthopedic device manufacturer headquartered in Naples, Florida. Arthrex is a global medical device company and leader in new product development and medical education in orthopedics. With a corporate mission of Helping Surgeons Treat Their Patients Better™, Arthrex has pioneered the field of arthroscopy and develops more than 1,000 innovative products and procedures each year.
Tim has been with Arthrex for the last 11 years. He has overseen the design and construction of a 55,000 square foot sterilization facility located in Florida and has overseen design and the current construction of an in-house irradiation facility. This newest facility will have both E-Beam and X-Ray capabilities, located at Arthrex's new manufacturing campus in Anderson SC.
Prior to Arthrex, Tim's tenure included roles with Medtronic, W.L. Gore Medical and Sterigenics.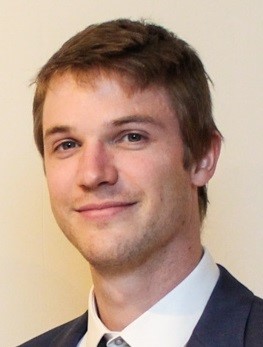 Arnaud Pierard, Product Manager
IBA INDUSTRIAL
Arnaud Pierard has a master's degree in electrical engineering from the Faculté Polytechnique of Mons, Belgium, and a master's degree in business management from Louvain School of Management, Belgium. Arnaud Started working for IBA Industrial in 2015, working on commissioning and maintaining Rhodotron™ electron and X-ray accelerators all over the world.
Using the technical knowledge and expertise from this field experience, Arnaud transitioned as a Product Manager at IBA Industrial to oversee the new technological developments and features of the Rhodotron™. In this context, he contributed to the launch of IBA Industrial new portfolio of integrated solutions, Beyond Solutions.
Apart from his passion for physics and engineering challenges, Arnaud loves to go skiing and to play music.
For More Information, Contact: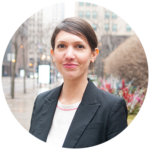 Alexia Lynch
Division Director, Life Science Programs

+33.953.444.909
alynch@q1productions.com