Adapting E-Commerce Strategies for Digitally Native Generations
Allie Shanholt, Co-Founder
Do Anything Foods
Recorded on July 28, 2020
Many operations within food and beverage companies, especially legacy companies predating the advent of e-commerce, require significant updates to accommodate the habits of younger consumers. Digital natives conduct considerable online research to find easily-available products with characteristics and price-points in alignment with lifestyle factors, quickly moving on from unsatisfactory options. Even after the selection of a product, flawless customer service and smooth ordering are non-negotiable factors in converting young customers. Ensuring a seamless process from search to sale, with complete product information transparency across all touchpoints and lightning-fast payment options at checkout, can give companies the edge with these generations defining the future of retail.
PRICING
This webinar is available for download for $249.
TARGETED AUDIENCES
E-Commerce/E-Commerce Sales E-Commerce Marketing
E-Commerce Supply Chain/Logistics/Operations
Omni-Channel Commerce
Direct to Consumer (D2C) Sales
INDUSTRIES REPRESENTED
Food & Beverage Manufacturers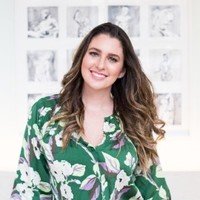 Allie Shanholt
Co-Founder
Do Anything Foods
Allie is passionate about building brands in the digital age. She is the co-founder of Do Anything Foods, a brand focused on helping consumers short-cut meal prep to get healthy, delicious meals on the table in a snap. Before Do Anything Foods, she led Stumptown Coffee's digital business and marketing which included a reimagination of the e-commerce business, the launch of Cold Brew, and expanding the social media presence by over 300%. Prior to Stumptown, she worked with innovative businesses as a Venture Capital investor and a management consultant. She's also a passionate home cook: always seeking to make meals healthier, easier and more delicious.
For More Information, Contact: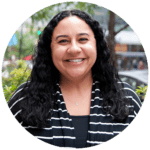 Brooke Akins
Division Director, Life Science Programs
+1 (312) 224-1693 
bakins@q1productions.com​