How The VA Is Improving Cybersecurity
It's no surprise that organizations across industries are taking measures to ensure top medical device cybersecurity for their clients, customers and products. Government entities are certainly no strangers to this process. The Department of Veterans Affairs recently announced that it is rolling out a series of new initiatives to continue to maintain cybersecurity.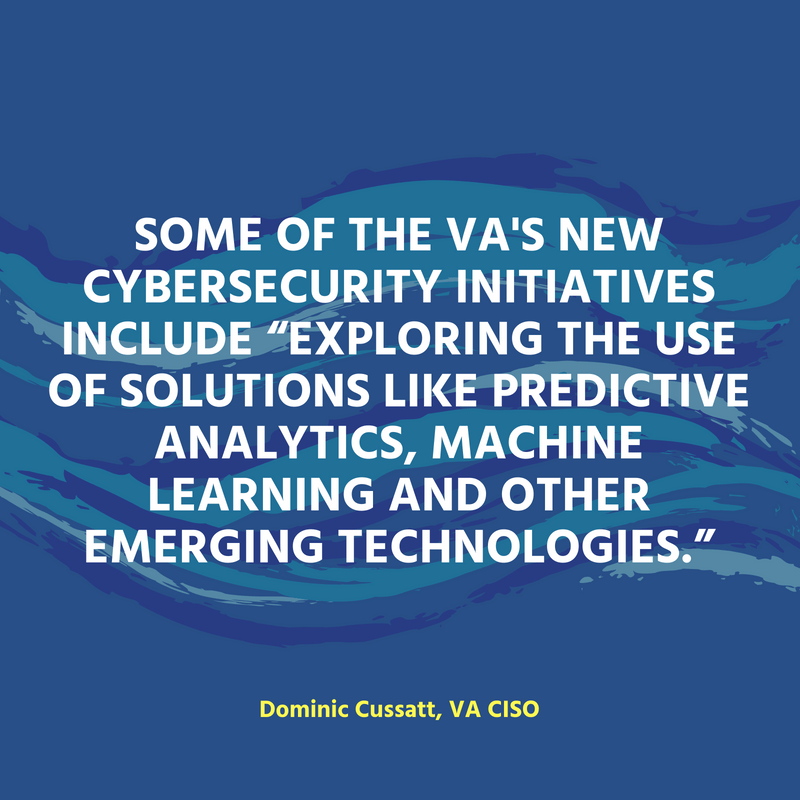 VA CISO Dominic Cussatt said that officials are exploring new ways to strengthen their cybersecurity measures following the agency's 35-action cybersecurity strategy in December. Some of the new initiatives include "exploring the use of solutions like predictive analytics, machine learning and other emerging technologies."
According to Cussatt, "The technology we have enables VA to use a high-performance computing capability construct to make objective, data-driven decisions quickly, effectively and accurately related to our program," he said.
These new technologies that the VA are implementing are important for medical device cybersecurity professionals to consider too. The VA says it plans to explore options within machine learning, which is a route that many medical device cybersecurity professionals are also aware of and are beginning to implement in their own organizations.
Cussatt explains, "The VA is also looking at machine learning applications to reveal cyber vulnerabilities on its network, including from its inventory of medical devices." These updates to the VA's cybersecurity measures are a necessary step when it comes to maintaining security. As cybersecurity professionals of any industry know, there are many changes and updates within cybersecurity that need to be constantly addressed, and that it can be tough to keep up with the ever-evolving industry.
These are the topics that will be addressed at the upcoming 3rd Annual Medical Device Cybersecurity Risk Mitigation Conference on July 16-17 in Arlington, VA. Join us as we hear from speakers from the US Department of Homeland Security, FDA, Medtronic, Boston Scientific, Abbott, Siemens Healthineers, and many more. This conference features in-depth case studies, small group discussions, networking opportunities and so much more. Click here to find the full program agenda complete with session titles and speakers. Don't wait to register—reserve your spot today and avoid late registration fees.