Usability for Patients in Home Environments
Stephen Nelson, Principal Scientist, User Experience & Human Factors Design
Medtronic
Yoko Sen, Founder
Sen Sound
Recorded on June 18, 2020
Patients and caregivers utilize a diversity of medical devices outside of medical contexts to manage personal health outcomes. The design of medical devices to be used by patients and caregivers in the home is significantly different than designing a product for use by doctors and nurses in clinical environments. Patients and caregivers often possess different mental processes, levels of health literacy, and physical capabilities than clinicians; these differences must be fully understood and accounted for when designing systems for home users. A user-centered design process can mitigate risk and ensure device effectiveness, all while maximizing ease of use.
Understanding the mental processes of users
Fully designing the whole solution

Unboxing process
Clear and intuitive IFU
Sound and sensory cues

Creating design principles that guide decision making
Anticipating situational stress and reducing patient anxiety
PRICING
This webinar is available for download for $249.
TARGETED AUDIENCES
Human Factors
Usability/UX Testing
Design Assurance
Biomedical Engineering
System Engineering
Product Development
INDUSTRIES REPRESENTED
Medical Device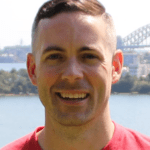 Stephen Nelson
Principal Scientist, User Experience & Human Factors Design
Medtronic
Stephen Nelson is principal designer on the Human factors / User Experience team at Medtronic. He loves uncovering user needs and contributing to the creation of products through a user centered design process. Specifically, he focuses on the physical and digital interaction that patients and/or clinicians have with Medtronic's products. He also contributes to the creation of all the Human Factors deliverables required for submission to regulatory bodies. Stephen enjoys the complexity of medical device development, as it offers continuous opportunities to solve challenging problems. He has been with Medtronic for 10 years.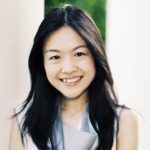 Yoko Sen
Founder
Sen Sound

Yoko K. Sen is an ambient electronic musician and the founder of Sen Sound, with a vision to transform the sound environment in hospitals.  As a classically trained musician, sensitive to sound, she was disturbed by noise she had experienced in hospitals as a patient – especially the cacophony of medical alarms.  Since then, she has embarked on the mission to humanize hospital experience by transforming the sound.  Yoko is a former citizen artist fellow at Kennedy Center, a former artist-in-residence at Johns Hopkins Sibley Innovation Hub and Stanford Medicine X, and currently an artist-in-residence at KP Innovation at Kaiser Permanente.  Sen Sound has helped healthcare organizations such as Northwell Health, UPMC, and Lurie Children's Hospital, and device makers, such as Medtronic and Philips, and its initiatives have been featured in BBC, Fast Company, and STAT.  Yoko has served as a keynote speaker for TEDMED (2018), Aspen Ideas Festival: Health (2019), and Healthcare Facilities Symposium (2019).  Her initiative, "My Last Sound," was selected as a Top Idea by Open IDEO's End of Life challenge, and she has presented internationally in Iceland, The Netherlands, Romania, India and Brazil. 
Born and raised in Japan, Yoko was classically trained in piano from age three.  Yoko had produced the album, "012906," which was nominated for "Best Album in Electronica" by the 6th Independent Awards.  She then produced the album "Heaven's Library," for which she received the Washington Music Association Awards for "Best Electronica Artist."  As a self-proclaimed "sound alchemist," Yoko aspires to create music, which is, to quote Beethoven, "the mediator between the spiritual and sensual life." 
http://www.sensound.space
http://www.yoko.mu
For More Information, Contact: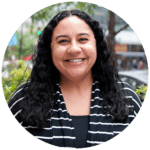 Brooke Akins
Division Director, Life Science Programs
+1 (312) 224-1693 
bakins@q1productions.com​