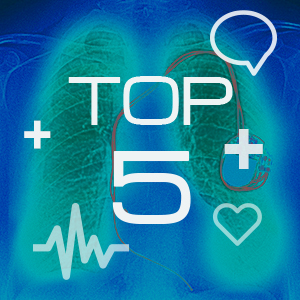 Every week we bring the you the TOP 5 MOST SHARED MEDICAL DEVICE STORIES on LinkedIn.
1. The Essential Guide to Finding FDA Information on Drugs, Medical Devices and Biotech
(Source: raps.org)
Click Here
2. Finding the Best Fit: Three Characteristics of an Effective Analytics Outsourcing Partner
(Source: mpo-mag.com)
Click Here
3. 23andMe Forces FDA To Change Its Mind On Novel Genetic Testing
(Source: mddionline.com)
Click Here
4. Medical Devices and Cybercrime: Are Patients at Risk?
(Source: blog.protiviti.com)
Click Here
5. UK Start Ups: British Scientists Develop Next Generation of TAVR Devices
(Source: emdt.co.uk)
Click Here


Please note articles shared on the top 5 shared list do not reflect the views and opinions of Q1 productions.