Executive Leadership Support Forum: Chicago: Speaker Interview
Tiffany Shaw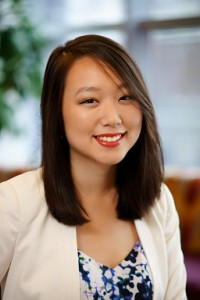 Executive Business Administrator, Central Region Enterprise and Partner Group
Microsoft
Tiffany serves as the Executive Business Administrator for the Central Region Enterprise Partner Group and its Regional Vice President at Microsoft. Beginning in 2013, she oversees and supports operations for the organization, comprising of 800 members located across the 18 states that make up the Central Region. In this role, Tiffany leads a team of 6 GM Coordinators across the 6 regional districts to ensure initiatives are landing correctly across the region. This includes managing headcount, the rhythm of the business, field readiness index, executive communications, executive field visits, and executive office support. These duties require a close partnership with the executive office, as well as several others spanning across multiple organizations and roles within the company.
Tiffany will be one of the distinguished presenters at the Executive Leadership Support Forum: Chicago.
Why is the Executive Leadership Support Forum: Chicago important for executive assistants?
I think it's a great opportunity for a showing of the network and community of EA's there are across the city. It's a collaborative way to share our learnings and learn from others at the same time.
Independently, what have you done to work towards professional development in the past?
Career, business, and life is about connections. I take almost every opportunity I can to meet with new people, learn about their roles, organizations, and companies. This way I am able to expand my network, learn about new opportunities, and have a better understanding of the market.
What is one thing you hope to learn or discuss with your peers at the ELS Forum?
I'd be interested to learn how their responsibilities and processes to stay on track differ from mine. The admin role is quite dynamic, and very much changes according to the executive they support.
Tell us about a career accomplishment of which you're particularly proud.
Two months into joining Microsoft, I lost my right-hand partner in the company who was instrumental in my ramp. With her gone, I was forced to step up to cover her role, as well as mine, as I was still learning the company. The biggest responsibility that came with that was planning our fiscal year conference for 500 people. This included internal and external attendees, sponsors, company policy, speakers, giveaways, budget management, agendas, content, everything. To do this day, it is still the largest and most stressful project I've carried out, and still the one I am most proud of.
In your mind, what is one tool you can't live without or find especially helpful in your position?
OneNote. Before coming to Microsoft, I had no idea what it was, but now I can't live without it. I have it open all day every day, and it helps me catch everything that happens throughout the day and organize myself. I have a running to do list of urgent items, bigger items to address, upcoming events, items for reference, outstanding issues, everything.
Looking back, what advice would you give yourself when you were first starting your career?
Don't be as timid. My natural instinct is to play more of a reserved role in a new environment, and when I came to Microsoft, I stepped back a bit as I observed the culture. My manager at that time was a very strong proponent for me to be more vocal and aggressive, and so I became.
Are there any blogs, books, articles or online forums you recommend reading?
The Confidence Code by Katty Kay and Claire Shipman is a great book regarding women in the workplace and the additional hurdles we need to face. I also enjoy reading articles from the New York Times.
How do you define success within your role as an executive assistant?
Being able to keep up with the ever changing priorities and deadlines day to day, making your executive as available as possible within sanity, and staying on top of everything else that needs to be accomplished.