Semi-Annual Medical Device Supplier Quality Conference: Speaker Interview
Tiffany Abrams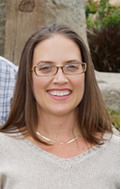 Senior Manager, Supplier Quality
EDWARDS LIFESCIENCES
Tiffany Abrams is currently the Senior Manager of Supplier Quality for Edwards Lifesciences with 20+ years of experience working within the medical device / pharmaceutical / biotech industry. Over the course of her career she has been exposed to visoelastics, contact cleaning & rewetting solutions, cell culture based hair restoration, implantable biological devices, human tissue for transplant, surgical adhesives, and intravenous solutions. She has held roles within post-market surveillance, device design, internal & supplier auditing, quality engineering, CAPA investigation, and environmental monitoring. Her current role within Edwards Lifesciences holds responsibility for the global supplier quality system supporting all manufacturing sites and regional offices. Tiffany is also the past chair for the ASQ Southern California Discussion Group. She is the lead instructor for the ASQ Section 701 Certified Biomedical Auditor (CBA) refresher course hosted here in Orange County. Additionally she serves as an instructor for the CBA course offered through the ASQ Biomedical Division.
Tiffany will be one of the distinguished speakers at the 5th Semi-Annual Medical Device Supplier Quality Conference and 6th Semi-Annual Medical Device Supplier Quality Conference.
Why is the Medical Device Supplier Quality Conference important for SQA executives?
The focus allows those managing suppliers to dig deep into the topics that impact this area of our business. Additionally, it gives us the opportunity to benchmark with other companies in Medical Device.
What is one thing you hope to learn or discuss with your peers at this conference?
I want to know how far are others going with their suppliers? In particular the requirements for validation.
What supplier quality initiatives are on the horizon for your team in 2017?
We are beefing up our design & development programs with very strong requirements for supplier qualifications.
How is your team preparing for the transition to the new ISO 13485:2016?
We are training our internal & supplier auditors to start the gap assessment of the current systems.
How can supplier quality teams better collaborate with suppliers?
We are pushing the conversation upstream in our design & development programs to work with suppliers much earlier and better understand their capabilities.
Have you recently completed a project that has streamlined your supplier quality practices? If so, give a brief description of the project and its results.
Yes. We executed 11 projects in total and will continue the efforts for two more years. A brief description is simply NOT possible. It is a HUGE effort.