Executive Leadership Support Forum: Raleigh-Durham: Speaker Interview
Teresa Cypher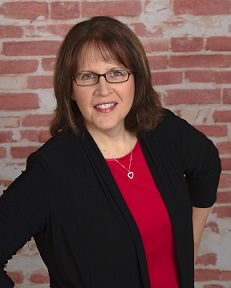 Global Administration Assistant
IBM Corporation
Teresa Cypher is currently the administrative assistant to the General Manager, Senior State Executive for North Carolina, and Senior Location Executive for IBM at Research Triangle Park, NC, one of the largest IBM sites in the world. Teresa began her career with IBM in Poughkeepsie, NY in 1981 and transferred to Research Triangle Park, NC in 1993. She has supported an executive within almost every business unit in IBM over her career. Teresa is the lead coordinator for IBM's annual Take Our Children to Work Day/Earth Day. She also volunteers at IBM's Week of Caring during the annual Employee Charitable Contribution Campaign working with local non-profits. Teresa also sits on the professional development committee of IBM's Women's Diversity Network Group.
Teresa will be one of the distinguished presenters at the Executive Leadership Support Forum: Raleigh-Durham.
Why is the Executive Leadership Support Forum important for executive assistants?
Oftentimes, we are busy preparing for or sending our executives to such events and rarely get to attend ourselves. I think it's invaluable to have a few days away from the office to hear from our peers, guest speakers, and have learning and networking opportunities.
Independently, what have you done to work towards professional development in the past?
I volunteer on IBM's Women's Diversity Network Group as part of the professional development team. I have planned many executive round table events, in-person networking outings, and technical learning sessions.
What is one thing you hope to learn or discuss with your peers at the ELS Forum?
How things compare at our companies being an administrative/executive assistant.
Tell us about a career accomplishment of which you're particularly proud.
I have 36 years in this industry and am very proud to be an assistant. I've also been the lead coordinator for IBM's Take Our Children to Work Day / Earth Day event for over 10 years.
In your mind, what is one tool you can't live without or find especially helpful in your position?
Having access to my executive's calendar and e-mail. And being able to access my e-mail/calendar on my iPhone.
Looking back, what advice would you give yourself when you were first starting your career?
Network! Meet as many people as you can in all organizations. Learn something new every day. Make yourself the "go to" person in your company. Don't be shy! Have many mentors. Be proud of what you do.
Are there any blogs, books, articles or online forums you recommend reading?
Joan Burge's Monday Motivators and the webinars offered by Office Dynamics; AdminAdvantage: DeskDemon's Magazine for administrative professionals.
How do you define success within your role as an executive assistant?
Being that one person that my executive can count on, no matter what.