Executive Leadership Support Forum: Raleigh-Durham: Speaker Interview
Susan Berger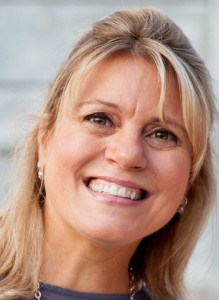 Executive Assistant to VP, Financial Services Sales, US
SAS
Susan Berger has spent her career assisting senior executives. She spent 15 years as Assistant to H. Douglas Barclay, then New York State Senator, former Chairman of the Board of Syracuse University, and name partner in the Syracuse law firm, Hiscock & Barclay. She was tasked with administrative support, managing his personal financials and tax information preparation as well as event planning for political and personal events large and small. In addition to her regular responsibilities, Ms. Berger also managed more than 50 campaign volunteers during Senator Barclay's tenure as George Bush's 1992 Re-election Campaign's New York Chairman. Senator Barclay was a founding member KeyCorp and Secretary and General Counsel of the corporation for many years, and Ms. Berger was responsible for creating and maintaining corporate minutes of meetings for KeyCorp and several of its subsidiaries over a 12-year period. Upon joining SAS Institute in 2001, Ms. Berger has supported its Vice President of Financial Services Sales, U.S. for the past 15 years.
Susan will be one of the distinguished presenters at the Executive Leadership Support Forum: Raleigh-Durham.
Why is the Executive Leadership Support Forum important for executive assistants?
I believe it is extremely important to have a leadership forum for executive assistants. All EAs who support senior executives in the organization deal with multiple departments across the corporation. A wide skill set is needed and there is such limited conversation and conferences to bring EAs together to network, share experiences and best practices, and learn new technology and skills.
Independently, what have you done to work towards professional development in the past?
My professional development has been self-motivated. SAS offers all employees e-learning courses and the technology to build your own learning plan. Taking courses in Advanced Excel, PowerPoint, Social Media advancement and how to increase your personal brand, have been very helpful to me in my role as an EA.
What is one thing you hope to learn or discuss with your peers at the ELS Forum?
I would like to discuss with other EAs how they work with their executive and how to increase even further taking on more significant lead roles in projects and initiatives. I also want to network with conference attendees as this will be my first EA conference I have ever attended.
Tell us about a career accomplishment of which you're particularly proud.
A project of which I am very proud of is when I first began as EA to David Macdonald at SAS. Our field sales staff of more than 55 account reps were all storing customer contact info on their individual PCs. It was easier than entering all of the data into our department's sales info application. I developed a process of capturing all of the data, gained the Database Marketing Director's agreement to execute the initiative, taught my Office Administrators on the process and how to guide their sales teams, and managed the entire process to add more than 6,000 contacts to be uploaded from PCs to the SAS system. This enabled our sales management, support teams and other departments to have access to this important customer information.
In your mind, what is one tool you can't live without or find especially helpful in your position?
Excel, Excel, Excel!  Besides the obvious, computer and phone, I could not live without Excel. I use it for so many things! Agendas, recruitment lists, budgets, and so much more.
Looking back, what advice would you give yourself when you were first starting your career?
Advice: I stayed in my first job for 15 years. I felt like I was so lucky to start at the top working for a New York State Senator, attorney and executive who owned several businesses. However, my advice to someone starting their EA career is to change jobs a couple of times during your first 10 years. Even if the role is in the same company—if large enough organization—give yourself some different environments to experience.
Are there any blogs, books, articles or online forums you recommend reading?
I Google every so often best practices for EAs, as well as read whatever I can find on the web that pertains to supporting senior executives.
How do you define success within your role as an executive assistant?
Success as an EA, in my opinion, is that members of your executive's leadership team, department staff and others from across the organization reach out to you for advice, guidance and assistance. Success for me is that my executive asks my advice and opinion and views me as a true member of his leadership team. Success is that I am never satisfied with the status quo and even after 35 years as an EA, I am eager to learn and use new technology, willing to adopt new ideas and best practices and am hungry to take on more responsibility and projects.