6th Semi-Annual Medical Device Supplier Quality Conference: Speaker Interview
Yadwinder Sidhu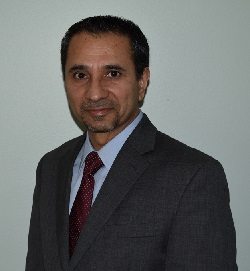 Director, Global Supplier Quality
INTEVA PRODUCTS
Yadwinder is the Director of Global Supplier Quality and Supplier development at Inteva Products, a tier 1 automotive supplier. He has over 25 years in the automotive and aerospace industries and is currently responsible for building highly engaged teams in a global environment, supplier compliance, supplier engagement and relationship management, execution of continuous improvement programs and building robust communication between internal and external teams.
Yadwinder will be one of the distinguished speakers at the 6th Semi-Annual Medical device Supplier Quality Conference West.
Why is the Medical Device Supplier Quality Conference important for SQA executives?
MDSQ conference is an important forum for exchanging ideas and getting perspective on industry-wide challenges.
What is one thing you hope to learn or discuss with your peers at this conference?
With a background in automotive and aerospace, I would be interested to discuss key pain points in medical device industry and understand the commonalities with automotive/aerospace.
What supplier quality initiatives are on the horizon for your team in 2017?
Proactively focusing on supplier selection and development process is a high priority. Collaborating with suppliers to create a roadmap to achieve IATF16949 compliance is critical for automotive suppliers.
How is your team preparing for the transition to the new ISO 13485:2016?
We are having our operations quality and supplier quality teams go through a stringent training program to transition to IATF16949 (for automotive) flawlessly.
How can supplier quality teams better collaborate with suppliers?
Clear and concise communications is a part of the relationship development process. It's critical that customer requirements/expectations and supplier capabilities are aligned, gaps are closed at the early stage of the engagement.
Have you recently completed a project that has streamlined your supplier quality practices? If so, give a brief description of the project and its results.
We launch multiple new programs every year. As APQP/PPAP process matures in an organization, launch quality improves significantly. Implementation of lessons learned and effective communication between cross-functional teams is very important to achieve flawless launch.