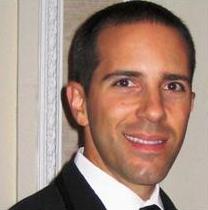 Vincent Cafiso
Senior Director, Quality Assurance
BIOARRAY SOLUTIONS, AN IMMUCOR CO.
Vincent Cafiso has 20 years of experience in the medical device and diagnostic industry. Since February 2009, Vin has been the Senior Director, Quality Assurance at BioArray Solutions, an Immucor Company, where he is responsible for the overall Quality Assurance/Engineering, Quality Control, Field Quality, and Software Quality Assurance programs in support of IVD and research product design and manufacturing.
Why is supplier quality important?
In most cases, supplier quality forms the basis of the quality of your own company's product. Excellent production and process controls established at your supplier have a much better chance of yielding excellent raw material or assemblies that you use in your own product or process. This reduces non-conformances at incoming inspection and throughout the production and testing processes thereby reducing quality costs and increasing yield. The earlier the controls are placed in the supply chain for that product the better it will be.

Describe a supplier quality initiative you will be focusing on in 2014.
In my company, we are establishing unified policies and procedures for all sites to adopt which provide a consistent approach to qualifying and monitoring all of our suppliers across the world-wide organization.

How do you see supplier quality within the diagnostic industry evolving over the next 5 years?
In my experience auditing our current IVD suppliers, I am seeing a trend to increased production and process controls and validation of processes used to manufacture and test what we order from them. Suppliers are starting to reach for the same high standards that we must maintain as an FDA-regulated company.
What are you most looking forward to regarding the Diagnostic Supplier Quality Assurance Conference?
Having attended past conferences, I look forward to sharing ideas and best practices with like-minded quality professionals who, like me, are at the senior management level in their company.