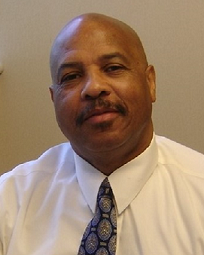 Victor Morris
Project Manager, Supplier & Internal Audit Program
INTEGRA LIFESCIENCES
Victor Morris is the Supplier and Internal Audit Program Project Manager for Integra LifeSciences Corporation and started his career in manufacturing and production engineering with a major Ministry of Defense (MOD) manufacturing sub-contractor in the UK, and has held various levels of increasing responsibility within engineering and quality in the UK.
Victor will be one of the distinguished speakers at the 2nd Annual Medical Device Supplier Quality Conference.
Why is the 2nd Annual Medical Device Supplier Quality Conference important to quality executives?
The collection of focal points obtained from various quality professionals and attendees to the conference specific to medical device manufacturing strategic sourcing requirements and the impact of supplier chain globalization issues will provide the opportunity for a pro-active approach to expand on core topics and concepts, to develop a comprehensive program to identify gaps, and to prevent and address potential unintended consequences of the supplier chain quality process.
What initiatives are on the horizon at your organization for supplier quality in 2015?
With the implementation of ISO 9001:2015, due in September, one of the objectives of the organization specific to supplier quality will be the re-training of personnel on risk-based approaches and the management of relationships with our local and global suppliers through an effective networking process, including liaison with our suppliers to support their awareness of unannounced audits by registrars.
How has supplier quality evolved in the last several years?
With the evolution of globalization and the opening of lower cost for production with very high returns, supplier quality has evolved through the availability of these markets to provide products and services, particularly in third world countries. Additionally, automation has opened these markets to low cost and high volume/profits returns.
What are three key components that every quality agreement should have?
Non-disclosure (confidentiality).
Change control.
Controls shall be in place not limited to primary, secondary, or tertiary suppliers (subcontractors) used for products and services.