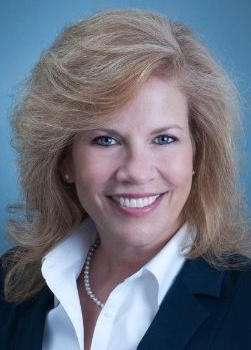 Valerie Palmieri
President and Chief Executive Officer
VERMILLION
Ms. Palmieri was appointed President and CEO in January 2015. She joined Vermillion as Chief Operating Officer in October 2014. Ms. Palmieri brings to Vermillion more than 30 years of experience in the diagnostic laboratory industry, serving in numerous sales, operations, and executive leadership positions for both laboratory service and consulting organizations.
Valerie will be one of the distinguished speakers at the 7th Annual Life Science CEO Forum.
Why is the 7th Annual Life Science CEO Forum important for CEOs of small to mid-sized companies?
A chance to share the battle stories and look at lessons learned!
What do you hope attendees will take away from your session?
The plight of Ovarian cancer in the US. It's the only gender specific cancer with a mortality rate greater than 55%.
From your perspective, what are the top 3 external factors affecting life science companies today?
Reimbursement
Regulatory hurdles getting higher
Due to risks investors are not proactively investing in diagnostic companies
What initiatives are on the horizon for your team in 2016?
It'll be a break out year for Vermillion in terms of market and portfolio expansion: second product to be FDA cleared, portfolio expansion initiated to ultimately serve 1 in 5 women or 20 million women in the United States, international expansion, and maximizing our utility in a value based system.
Finally, what keeps you up at night?
All of the third question plus the fact 48 women die per day of ovarian cancer and do not need to if the awareness of our OVA product was heightened!!!