Tricia Stewart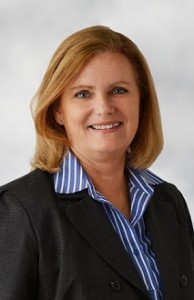 Senior VP and GM
CSL Behring
Tricia has been with CSL for 17 years and is currently Senior VP & GM of CSL Behring's Kankakee site. Tricia has over 37 years' experience in the Pharmaceutical Industry (R&D, Clinical Manufacturing, Quality Management, Operations) covering Biopharmaceuticals and small molecules from bulk to aseptic fill and finish. She has worked for many years on continuous improvement and efficiency initiatives from an R&D, Quality and Manufacturing perspective.
Tricia will be one of the distinguished presenters at the 8th Annual Life Science Manufacturing & Quality Forum.
Why is the 8th Annual Life Science Manufacturing & Quality Forum important for manufacturing & quality operations executives?
This forum gives executives an opportunity to hear about real life situations, based on case studies and enables open discussion on best practices.
What are the top 3 initiatives/areas of focus for your team over the next 6-12 months?
Continuous improvement
Staff development
Innovation
How does supplier selection and oversight impact your manufacturing and quality operations?
The quality of the materials we are inputting has a direct bearing on the quality of the product we produce. We have close relationships with all our critical suppliers.
Are there any new manufacturing technologies that you believe the industry should be learning more about/implementing?
Yes, concepts around minimizing clean room spaces, reducing the need for any open processing.
What continuous improvement projects have you implemented recently? And what were the results?
We have a number of projects looking at waste reduction, yield improvements and decreasing downtime. Our results have been great; you will need to wait for my presentation to hear more.
What is one thing you hope to learn or discuss with your peers at the 8th Annual Life Science Manufacturing & Quality Forum?
I am looking forward to all sessions, however my keenest interest will be on Strengthening CAPA performance and new technologies.