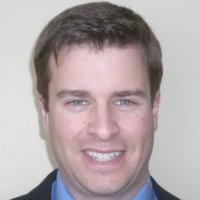 Tim Graf
Director, Quality Assurance & Regulatory Affairs
GE HEALTHCARE
Tim is currently the Global Executive for Supplier Quality at GE Healthcare. Most recently Tim has been the Quality Executive for the GE Healthcare Magnetic Resonance (MR) business. Prior to that Tim was the QA Executive in the Healthcare Information Technology (HCIT) business and before that led the Global Quality Audit team.
Tim will be one of the distinguished speakers at the 2nd Annual Medical Device Supplier Quality Conference.
Why is the 2nd Annual Medical Device Supplier Quality Conference important to quality executives?
It is important to sync with other leaders to understand the regulatory environment and learn new ideas.
What initiatives are on the horizon at your organization for supplier quality in 2015?
Working with suppliers to be more self-sufficient, both in regulatory documentation and validating processes that ensure they can make good product.
How has supplier quality evolved in the last several years?
Higher visibility from regulators, more shift to high level assembly work by suppliers.
What are three key components that every quality agreement should have?
Comply with regulatory requirements
Comply with specification requirements
Provide rules for engagement (response time, responsibilities for investigations, etc.)
What is one successful communication strategy you have implemented with suppliers?
Supplier Day, Supplier emails.
Can you describe a supplier development initiative that has been mutually beneficial for your supplier and your organization?
Teaching suppliers how to do CAPAs.
How do you believe FDA expectations have changed with regards to supplier quality?
Deeper focus that manufacturers have control over suppliers and that manufacturers take responsibility for suppliers.