Tara Larson, CISSP, CSSLP, CISM, CIPP, CIPP-IT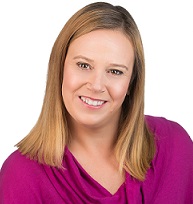 Senior Principal Systems Engineer, Product Security
Medtronic
As an experienced leader and chief security architect for mobile medical device firmware and application software at a leading medical device manufacturer, Tara is responsible for secure mobile application and product development. In her role, she leads security architecture design and secure product design for implantable medical applications and devices. She has led the creation an ongoing activities of a successful secure product design program. She continues to lead secure design implementation from concept to production release across the business portfolio.
Tara will be one of the distinguished speakers at the Medical Device Cybersecurity Risk Mitigation Conference.
Why is the Medical Device Cybersecurity Risk Mitigation Conference important to medical device security and manufacturing teams?
Medical device security will not be solved individually. Healthcare is an ecosystem that medical devices play a role in. Healthcare and manufacturing are coming together to solve these challenges and this conference provides more opportunity to create pathways for collaboration on ensuring the security of the healthcare ecosystem.
How has medical device cybersecurity evolved in the last several years?
Medical device security has gone from reactive to proactive which is evidenced by the growing numbers of manufacturers realizing the need for and creating secure product design programs.
How do you see medical device cybersecurity evolving over the next 5-10 years?
Medical device cybersecurity will continue to mature to include more use of cloud offerings to create simplistic real time offerings that increase value outcomes for healthcare providers.
If you had to describe medical device cybersecurity in one word, what would it be?
Challenging.