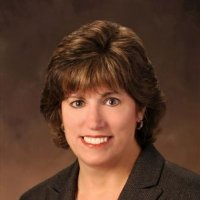 Susan Wetzel
Vice President US Customer Services
JOHNSON AND JOHNSON
Susan will be one of the distinguished speakers at the 2nd Annual Maximizing Medical Device Customer Support Operations Conference.
How many years have you been in the industry?
I have been in the Health Care Industry for 16 years.
Why do you believe that the Medical Device Customer Support Conference is important?
I believe the conference is important because of the dynamic changes in the health care industry and the resulting dynamics in customer support expectations, modes of delivery and capability requirements. It is critical that we share best practices.
What do you hope attendees will take away from your presentation, workshop or panel discussion?
I hope that the attendees take away from my presentation a sense of how to measure customer support performance and additional considerations for the strategic value of customer support operations.
What inspires your passion and/or interest for customer support and/or healthcare?
I'm inspired by both health care and customer support because of the criticality of the work. I'm challenged to find a more inspiring mission than improving health care and the support around it in order to ensure that customers and patients have the means to world class products and services.