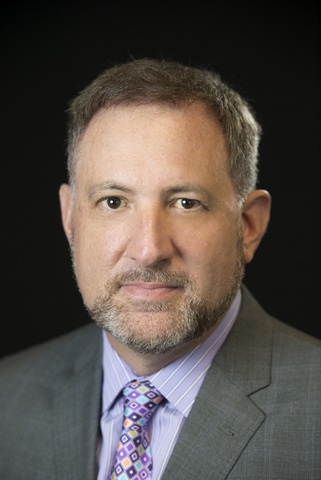 Steven M. Weisman, Ph.D.
Head of Clinical and Regulatory Support
INNOVATIVE SCIENCE SOLUTIONS LLC
Steven will be presenting the webinar Pharmaceutical & Medical Device Advisory Committee Meeting Preparation & Management Series.
Steve Weisman, Ph.D. is the Head of Clinical and Regulatory Support practice at Innovative Science Solutions (ISS), where he organizes and leads more advisory committee meetings per year than even the largest pharmaceutical companies. He has also organized and presented at numerous symposia, FDA advisory committee meetings, and other regulatory venues, worldwide.
Why is FDA Advisory Committee meeting preparation and management critical to pharmaceutical and medical device manufacturers?
Millions of dollars could be riding on the success of an FDA Advisory Committee meeting. Even a small mistake can affect the approval and timing of a drug or device. What teams sometimes struggle to understand is that advisory committee meetings are NOT only about the science, but rather about how the drug or device can benefit PATIENTS and whether the benefits outweigh the risks. The team needs to be able to relay pertinent scientific information in an organized, straight forward manner in order to make the picture clear for the committee.
How do you see FDA Advisory Committee meetings evolving over the next 5 years? What will the implications be for manufacturers (pharma and device)?
There are some really exciting novel new products coming down the pike in the next few years, and I expect that advisory committee meetings are going to become a more common occurrence. Even now, the FDA is training their advisory committees in new drug/device areas in order to help them better evaluate the innovative new products they will soon be seeing.
Describe an Advisory Committee Meeting initiative you will be focusing on in 2015.
In 2015, our team hopes to continue our trend of being the 'go-to' vendor for difficult and/or innovative new drugs or devices. This makes our work even more interesting, and highlights our commitment to being a part of improving the lives of patients – one advisory committee at a time!
What has been your greatest achievement within your current role?
I feel a great sense of achievement at the close of every advisory committee meeting I have the opportunity to support. Everyone works so hard for that one single day, and the hard work really shows. Whether the outcome is negative or positive, I feel that every team member feels a great sense of accomplishment after the meeting; knowing they have effectively told their story.
How is Innovative Science Solutions adapting to changing regulations worldwide?
Understanding regulatory decision-making is the key to success! As many of us in the industry know, regulations are constantly changing based on new scientific discoveries, stricter guidelines and new issues in public health. ISS believes that staying close to current news and events in the industry, both domestically and internationally, is important to best serve our customers. It's extremely important for a business like ours to understand what we could be facing in the near future, and how we can align with current regulatory standards in order to effectively help teams achieve success with their drug or device.
What is one surprising observation you have recently seen in an FDA advisory committee meeting?
That's a funny question because really – I feel like I've seen it all! I've helped teams prepare for several months for a meeting that got cancelled at the last minute because of bad weather. I've been to a meeting where the committee said to SKIP the sponsor presentation and go straight to Q&A. I've seen several committees vote favorably for a drug or device, but the FDA does not ultimately approve it (and vice versa). In my several years supporting teams in advisory committee meetings, I can't stress enough how teams really have to be prepared to adapt to their situation and always be ready for the unexpected!