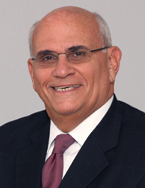 Steven Niedelman
Consultant
KING & SPALDING
Steven Niedelman serves as lead quality systems and compliance consultant to the FDA and Life Sciences practice team at King & Spalding, specializing in regulatory, enforcement, and policy matters involving industries regulated by the U.S. Food and Drug Administration.
Steven will be one of the distinguished speakers at the 2nd Annual Medical Device Supplier Quality Conference.
Why is the 2nd Annual Medical Device Supplier Quality Conference important to quality executives?
As FDA regulated industries continue to globalize their operations and increasingly depend upon outsourcing for their components, sub-assemblies and even finished devices, it has become increasingly important to have an effective risk based supplier quality system in place to assure the quality of the products you receive. Timely delivery and low price are no longer the only standard by which suppliers should be measured, as the industry assured the FDA that suppliers would be considered an extension of their quality system. Attending the 2nd Annual Medical Device Quality Conference will provide you the understanding and resources to apply at your firm to assure the quality of your products and reduce the risk of supplier quality related recalls and FDA-483 inspectional observations.
What initiatives are on the horizon at your organization for supplier quality in 2015?
As a consultant to the FDA regulated industries, supplier quality should be an integral part of any quality management system which should be fully executed and challenged to assure it is robust enough to identify issues and address them in a timely manner, as well as preclude the opportunity for unacceptable suppliers to provide products and supplies.
What are three key components that every quality agreement should have?
Three critical elements of a supplier quality agreement should be to establish expectations about quality,  notification of any material or production changes, and ability to conduct on site audits, among others that may include assigning responsibility for problems, providing oversight over sub-tier suppliers, etc.
Can you describe a supplier development initiative that has been mutually beneficial for your supplier and your organization?
Participation in third party industry managed supplier quality programs, such as MedAccred, provides assurance that the supplier of crucial processes is compliant with quality management systems, conforming to industry accepted requirements for manufacturing and applicable performance standards.
Any other comments you would like to include about your recent experiences with supplier quality?
Establishing and executing an effective risk based supplier quality system at your firm makes good business sense. It should not be solely prompted because it is an FDA requirement, but rather to assure the quality of devices you produce. It provides an opportunity to create a partnership with your supplier to reduce receipt of products that do not meet specification, reduce the opportunity for recalls, and provide assurance about the quality of the products and services being outsourced.