Steven Niedelman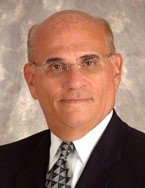 Lead Quality System and Compliance Consultant & Former Deputy Associate Commission of Regulatory Affairs at FDA
King & Spalding
Steven Niedelman serves as Lead Quality Systems and Compliance Consultant to the FDA & Life Sciences practice team at King & Spalding, LLP, specializing in regulatory, enforcement, and policy matters involving industries regulated by the U.S. Food and Drug Administration where he provides strategic advice, insight, and guidance to the medical device, pharmaceutical, biologics, tobacco and food industries. Mr. Niedelman retired from the Food and Drug Administration in 2006 after a 34-year distinguished career where he served as Deputy Associate Commissioner for Regulatory Affairs and as Chief Operating Officer of the Office of Regulatory Affairs. He also served as the Director and Deputy Director of FDA's Office of Enforcement, where he also presided as Chairman of FDA's Compliance Policy Council. Before joining the Office of Enforcement, Mr. Niedelman spent nearly 24 years throughout the Office of Compliance at the Center for Devices and Radiological Health. Mr. Niedelman has served as Vice President of the FDA Alumnae Association, is a member of the Medical Device Committee at the Food and Drug Law Institute, and is a member of the Editorial Review Board for Medical Device Summit and FDA News GMP publications directed at the pharmaceutical and medical devices industry.
Steven will be one of the distinguished speakers at the 5th Semi-Annual Medical Device Supplier Quality Conference and 6th Semi-Annual Medical Device Supplier Quality Conference.
Why is the Medical Device Supplier Quality Conference important for SQA executives?
The medical device industry continues to depend on outsourcing both domestically as well as internationally – to the extent that devices now accounts for 48% (51% including radiological products) of the 34+ million lines of FDA regulated product being offered for import in the US. Failure to have an effective supplier quality program, with sound Supplier Quality Agreements in place (especially at your most critical suppliers) places your company at risk for increased FDA oversight, product liability and potential recalls. It is the manufacturer's responsibility to provide the level of oversight needed at their suppliers to ensure the devices they offer for sale are safe and effective, and without such an oversight program, whose importance is emphasized and discussed at the Q1 Supplier Quality Conference, executives cannot appreciate the value of assuring an effective program is in place at their firm, thereby increasing their exposure.
What is one thing you hope to learn or discuss with your peers at this conference?
Fresh ideas on how supplier quality programs are being implemented at different firms, including supplier selection, monitoring, oversight and acceptance activities.
How is your team preparing for the transition to the new ISO 13485:2016?
Manufacturers should be obtaining whatever information they can glean for their notified bodies as well as other sources of training of what to expect as 13485:2016 becomes reality. Timeframes for implementation may seem far out – but consider- unlike FDA requirements, the new requirements do not "grandfather in" past practices or decisions – and will have a total impact on your QMS.
How can supplier quality teams better collaborate with suppliers?
Manufacturers should work collaboratively and in partnership with their suppliers by engaging them early in the design process so they are aware of their role, the function of the product or component they are supplying, and be willing to listen and engage the supplier in sharing their valuable ideas and thoughts that may enhance the quality and perhaps reduce cost of what is being outsourced. Suppliers have a lot of valuable knowledge and expertise that often is ignored, yet their services sought because of the quality of what they can provide.