Steven Niedelman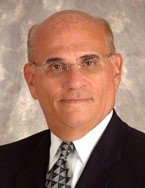 Lead Quality Systems and Compliance Consultant
King & Spalding
Steven Niedelman serves as lead quality systems and compliance consultant to the FDA & Life Sciences practice team at King & Spalding, specializing in regulatory, enforcement and policy matters involving industries regulated by the U.S. Food and Drug Administration. He provides strategic advice, insight and guidance to the medical device, pharmaceutical, biologics and food industries to ensure compliance with the requirements of the federal Food, Drug and Cosmetic Act. Mr. Niedelman consults with manufacturers, importers, new product developers, as well as with firms involved in or facing enforcement actions. He helps firms develop corrective action plans so their business needs are properly balanced with regulatory requirements in order to achieve compliance without compromising objectives. He provides training and guidance to industry professionals on all FDA requirements, including quality systems requirements, inspection preparedness, post-market obligations and to executives about their management responsibilities as well as FDA's expectations.
Steven will be one of the distinguished speakers at the 4th Semi-Annual Medical Device Supplier Quality: Efficiency and Collaboration Conference.
Why is the 4th Semi-Annual Medical Device Supplier Quality Conference important for quality executives?
Supplier Quality continues to be a focus during FDA inspections and is one of the top 10 FDA-483 Observations. Supplier quality is no longer simply about timely delivery and lowest cost – but manufacturers are being held accountable for quality management procedures at their suppliers, as well training of their employees. The medical device industry, in their comments to the draft quality system regulation that initially applied to all suppliers (mid-1990s) assured FDA they would consider their supplier an extension of their quality system and be held accountable. There continue to be situations in which quality gaps and expectations continue between suppliers and manufacturers that have contributed to an increase in the number of recalls. Sharing and learning about supplier quality best practices at the 4th Semi-Annual Medical Device Supplier Quality Conference should enhance a firm's supplier quality program, improving the quality of what is being outsourced and reducing risk of recalls and increased oversight.
What internal departments do you feel are important to be included for holistic/cross-functional supplier quality?
Supplier quality needs to be considered from initial design stages throughout the life cycle of a device. It is critical that suppliers share their expertise during new product development to potentially improve upon initial design as well as share any limitations on expectations at the supplier, as well as any subsequent design changes. Suppliers need to be engaged during manufacturing to learn of any product or service improvements needed, as well as participating in complaint investigations.
What are some of the benefits you've experienced with involving suppliers in early product development stages?
By engaging suppliers during new product development, manufacturers develop strong relationships with their suppliers who have a better understanding of the needs to support new projects, the intended use of the deice they are supporting  and can share their expertise in providing quality outsourced products. Their expertise can assist with materials being used, new manufacturing methods and other ideas that may contribute to the success of the project. By engaging supplier early on, they may be more responsive when a complaint or issue arises as they have a better understanding of what was being designed from the outset.