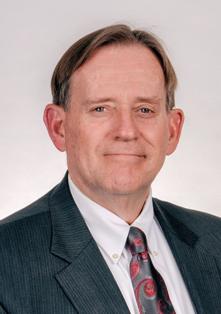 Steve Kuykendall
Corporate Vice President, Quality Systems
MERIT MEDICAL SYSTEMS
Steve Kuykendall is the Corporate Vice President of Quality Systems at Merit Medical Systems, Inc. (MMSI), in South Jordan, Utah. Steve is currently responsible for quality oversight of all MMSI plants in the US and Europe. He has worked in the medical device industry for over twenty years as a quality engineer, manager, director and vice president. Earlier in his career, Steve owned and operated a funeral home in Arizona for three years, and later served for ten years as an intelligence agent assigned to a federal task force in Tucson.
Why is quality assurance within the diagnostic industry important?  
Obviously the proper diagnosis of patient illness is key to reduced cost and improved treatment in the medical industry.  There are few methods of estimation that can capture the true cost of incorrect diagnosis, but ask any doctor or other medical practitioner and they will agree that it is common throughout the industry.  The more tools we can provide to improve accurate diagnosis the better.
 
Describe a QA initiative you will be focusing on in 2014.
Merit Medical is focused on meeting the requirements of ISO 14971 completely.  Risk management is not something new to the industry, but in order to achieve complete compliance to the procedure we are restructuring our approach to meet all elements.  Although we are close, we are struggling to find compliance while not overly burdening the quality and engineering teams with excessive documentation.
 
How do you see the quality assurance role evolving over the next 5 years?
New requirements in a worldwide quality organization have forced the role of the head of quality to become focused more and more on compliance, risk management and product stewardship.  The management of day to day production quality is still as important as ever, but the new emphasis is driving the cost of quality up due to the need for additional resources.

How is your team adapting to changing regulations worldwide?
This is a full time project.  We have targeted the recruiting of top level professionals within our region to bring experience and expertise to our team.  First we had to convince top level management that the investment was necessary. This was supported by the regulatory and international marketing teams.  Then we had to create cross functional support teams to drive the change.
Steve will be one of the distinguished speakers at the 5th Annual Diagnostic Quality Assurance Conference.